I believe that everyone must be familiar with the tornado series of disposable cigarettes launched by r and m. After all, every product in this series is very popular. The same goes for this tornado 7000 Puffs disposable vape. Its shell adopts the iconic pen-shaped design of the tornado series, which is convenient for you to grasp and carry. The shell is matched with personalized animal portrait comic patterns, which are very trendy and fashionable. The transparent design of the upper part can facilitate your observation.
This 7000-puff disposable vape is pre-loaded with 14ml of e-liquid, which is believed to be able to meet the high-frequency smoking of most people. The mouthpiece is designed and produced through countless experiments, and it conforms to ergonomics and fits closely with the curve of your lips, which can bring you a comfortable and wonderful feeling.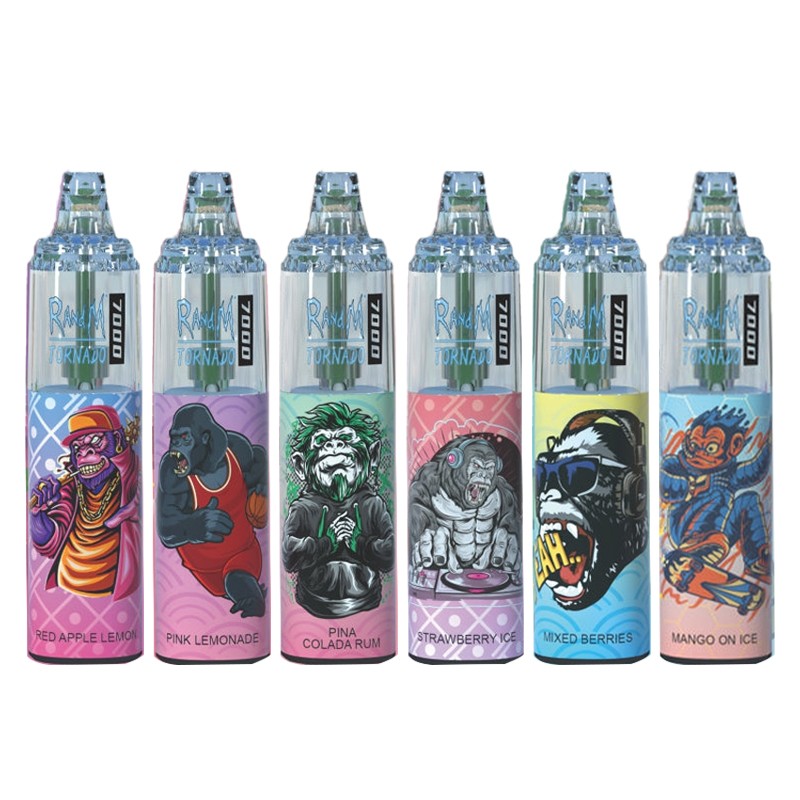 For your convenience, it has RGB lights and airflow adjustment on the bottom. When you inhale the liquid, the RGB light at the bottom will light up, which is very nice. You can adjust the airflow to the most comfortable state according to your personal habits.
Every product in the Tornado series has a classic shape and practical configuration. If you are more inclined to the 7000 port, then you might as well own it.
Our cheapest vapes online shows more types and more detailed vape information, looking forward to your selection.
We would also like to recommend for you: