Dovpo and Across have released the Pump Squonker Mod. The squonk mod features an automatic e-liquid system, a capacious 9 ml tank and support for three battery formats.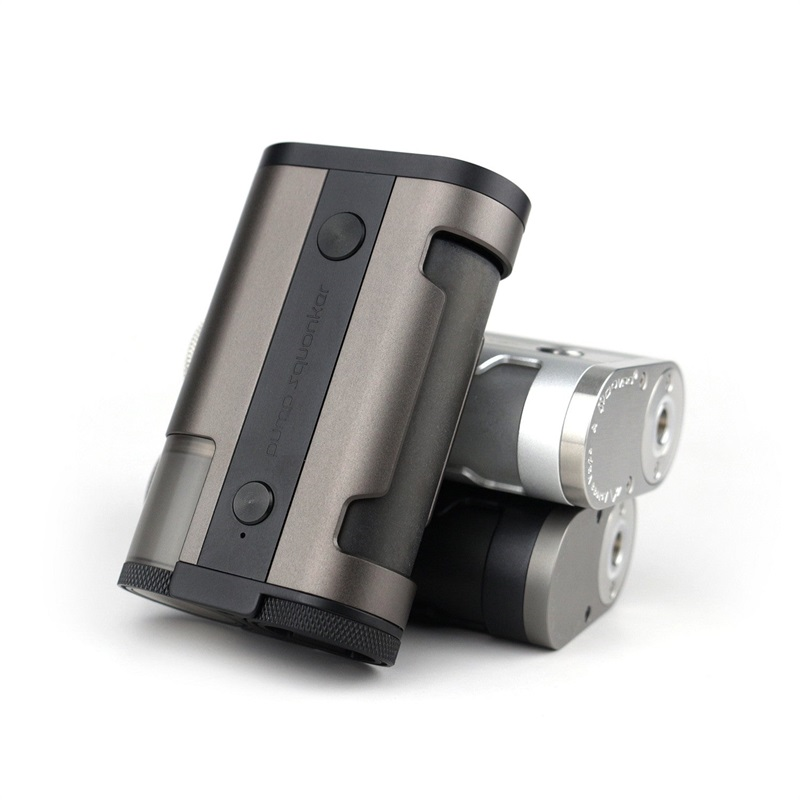 Pump Squonker Kit , developed in collaboration with Across Vape. The body of the squonker was made of light aluminum alloy, supplemented with thermoplastic inserts and reinforced with a reliable stainless steel frame.
For power, one external battery of the 21700, 20700 or 18650 format is used. The charging port is not provided. Resistance can vary from 0.1 to 3.5 ohms. The supply of liquid from the reservoir to the atomizer is carried out using an automated pumping system, activated by pressing a button. The volume of the bottle is 9 ml.
Quickly go to vape store near me,get the cheap vape device.
You may aso like: