COKII BAR Box Disposable offers an unparalleled vaping experience, boasting dual coil technology for an ultra-smooth and incredibly flavorful vape. Let's delve into the features that make this device a standout choice.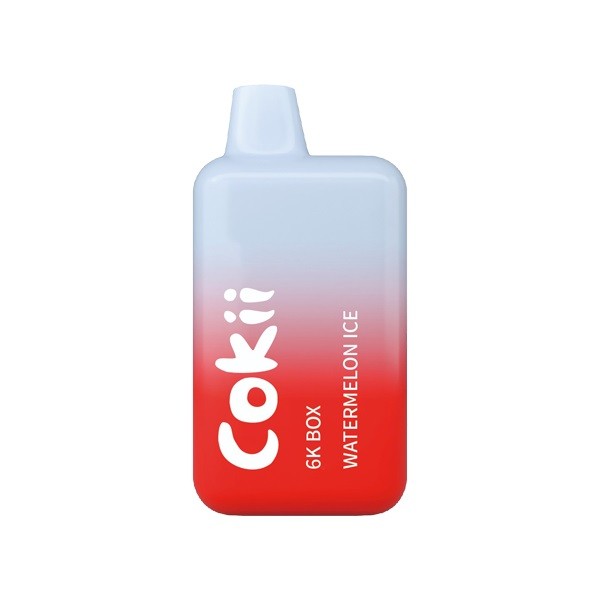 COKII BAR Box disposable is nicotine free vape which provides a pure and nicotine-free vaping experience. It's perfect for those who seek bold flavoring without the presence of nicotine. You can indulge in the rich and captivating flavors, knowing that you're free from any nicotine-related concerns.
Equipped with a generous 10ml e-liquid capacity, this disposable vape guarantees an extended vaping pleasure. It can last up to approximately 6000 puffs, making it a reliable companion for longer periods compared to your standard disposable vapes. There is no need for frequent replacements and savor the experience for longer.
Powering this remarkable device is a built-in 650mAh rechargeable battery. Thanks to the USB Type-C charging port, recharging the COKII BAR Box is a piece of cake. Just plug in the cable, and you'll have your device ready for more delightful vaping sessions in no time.
The mesh heating coil inside the device ensures consistent and efficient vapor production. You can expect an exquisite balance between cloud production and flavor delivery, resulting in an experience that satisfies even the most discerning vapers.
The COKII BAR Box features a draw-activated mechanism, allowing for effortless vaping without the need for buttons or complicated settings. Simply take a puff, and the device will activate, providing you with instant satisfaction. It's a user-friendly option that suits both experienced vapers and beginners alike and doesn't require any refilling or maintenance.
It's important to note that the COKII BAR Box is non-refillable, ensuring a consistently enjoyable experience. Plus, it complies with the TPD regulations, offering you peace of mind regarding safety and quality.
Whether you're a flavor enthusiast or beginner seeking a nicotine-free option, the COKII BAR Box is your gateway to bold and satisfying vaping. It will exceed your expectations.
You may also like: