Seeing the appearance of lost mary mo5000 disposable vape kit, many people will think of Fluid Bear. Yes, the latest lost mary mo5000 disposable vape kit uses fluid colour inspiration to produce dynamic and bright colours full of beautiful lines, bringing you the most fashionable visual experience.
The appearance of this lost mary disposable vape kit is slim and compact, suitable for carrying out. If you travel a lot, it's perfect for you. It can provide you with up to 5000puffs, freeing you from the hassle of refilling e-liquid or changing coils.
The 650mAh battery of the Mary MO5000 Disposable Vape Kit can meet your 5000puffs power, which is much more convenient than traditional electronic cigarettes that need to be charged. This makes it ideal for long trips or busy days where charging traditional vaping devices is inconvenient.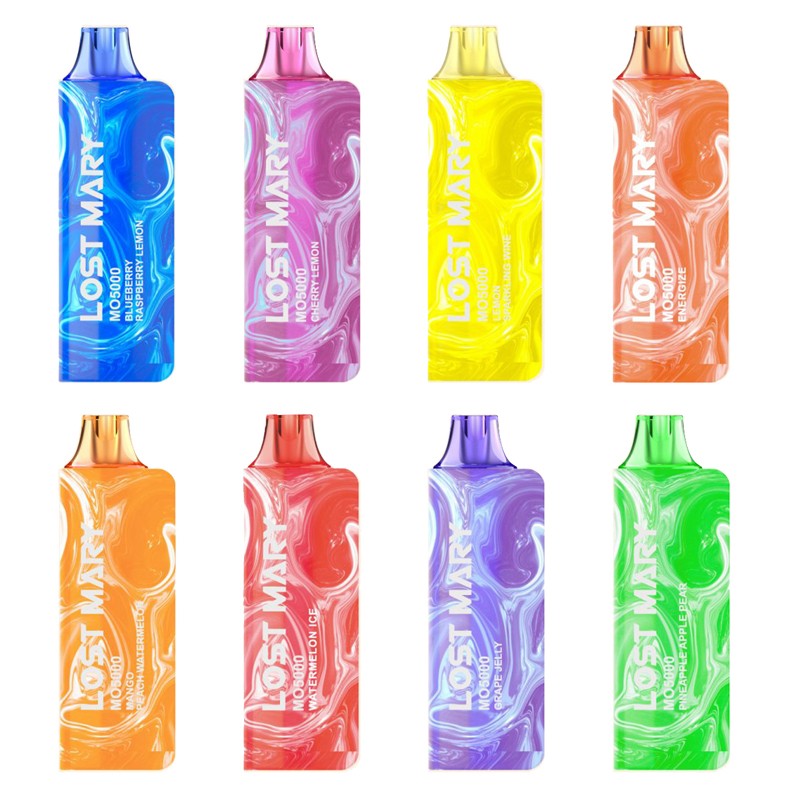 7ml pre-filled e-liquid cans that come in a variety of delicious flavours. Whether you like fruity, minty or sweet e-liquids, there is always a flavour that suits you and can provide you with a smooth and satisfying vaping experience.
Combined with the consistent and delicious vapor delivered by the 1.8-ohm coil, it's sure to please even the pickiest of vapers.
As a convenient disposable electronic cigarette, you can just throw it away when the battery and liquid are exhausted. A very convenient option for vapers who don't want to maintain or clean. Whether you are a beginner or an experienced vaping user, the mo5000 disposable vaping kit is sure to meet your needs and exceed your expectations.
More attractive new products are in our online vape shop usa, you are welcome to choose.
We also want to recommend more boutiques for you: