Experience vaping like never before with the fumot r and m tornado box 10000 vape. This extraordinary device is designed to take your vaping journey to the next level, offering a host of features that promise an unparalleled experience.
Long-lasting Enjoyment
With the Fumot Tornado Box, you can enjoy up to 10000 puffs of pure vaping pleasure. Its impressive 20ml vape juice capacity ensures you have a lasting supply of your favourite flavours, allowing you to savour every moment.
Powerful Battery
The built-in 850mAh rechargeable battery guarantees extended vaping sessions. Charging is a breeze with the convenient Type-C charge port, ensuring you spend more time enjoying and less time waiting.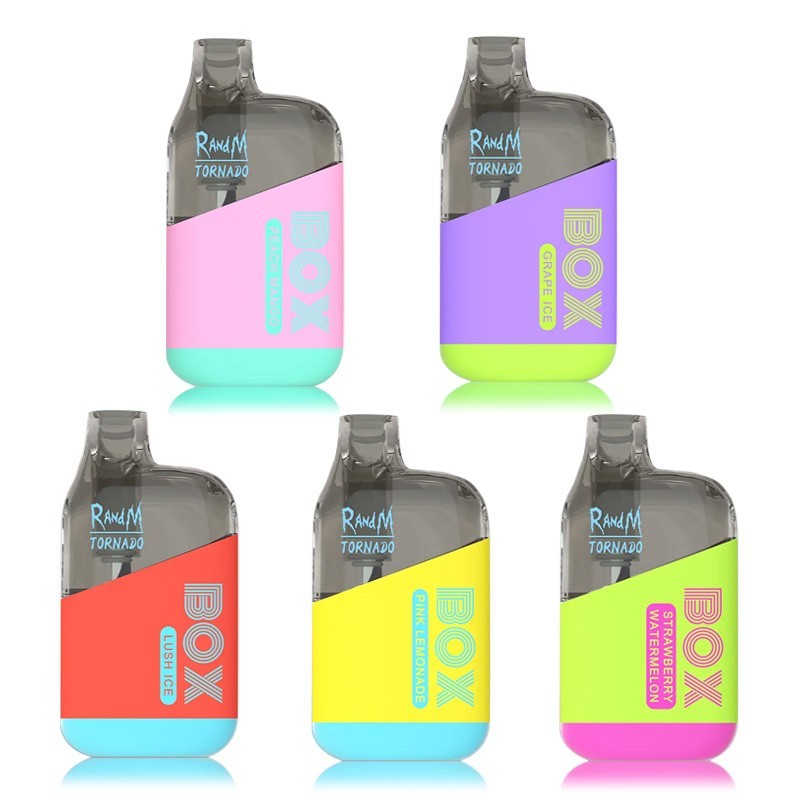 Dazzling Visuals
Experience vaping in style with the vibrant RGB lights that shine brightly as you vape. Not only does it create a visually stunning effect, but it also adds to the overall enjoyment of your vaping experience.
Customizable Vaping
Tailor your clouds and inhalation to your preference with the adjustable airflow feature. Whether you're a fan of dense clouds or a smoother inhale, the fumot tornado box 10000 puff disposable has you covered.
Sleek and Portable
Designed with both aesthetics and portability in mind, the box design of the Fumot Tornado Box ensures you can carry your vaping companion wherever you go. Its delicate yet sturdy construction is a testament to its quality.
Equipped with the best mesh coils, the Fumot Tornado Box delivers incredibly smooth and silky clouds, elevating your vaping experience to new heights.
Fumot R and M Tornado Box 10000 Vape is more than just a vaping device, it's a gateway to a world of flavours, clouds, and satisfaction. Embrace the future of vaping and discover a world of possibilities with Fumot. If you are willing to learn more, our online vape shop uk will show you the best one.
You may also be curious about:
randm vape
r and m vape 10000