Geekvape is one of the most well-known vape brands in the world. It has a large number of amazing products and a large number of loyal fans around the world. The Geek Vape Aegis series and Geek Vape Zeus series are very popular all over the world. Today we mainly introduce a Geekvape Pod System Kit for everyone, it is: Geekvape Wenax C1 kit
Geekvape Wenax C1 is a very compact Pod System Kit. It has a built-in 950mAh battery with a minimum output power of 9W and a maximum output power of 20W. Geekvape Wenax C1 has a juice capacity of 3ml and can be used with Geekvape G coils.
Geekvape Wenax C1 SPECIFICATION:
Dimension: 311786mm
Output Power: 9W-20W
Capacity: 2ml/3ml
Coil Resistance: 0.4Ω-3Ω
Battery Capacity: 950mAh
Longest Vaping Time: 10s
Colors: White,Black,Grey,Blue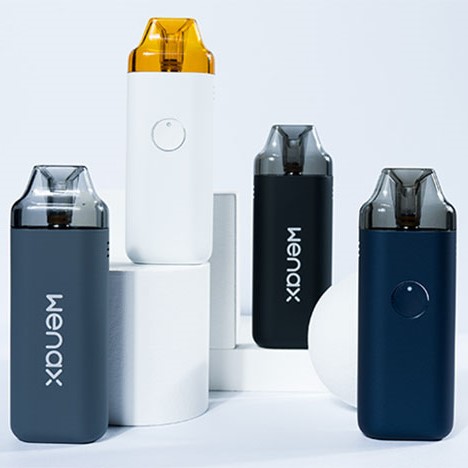 Geekvape Wenax C1 is very compact, its overall size is only 31 * 17 * 86 mm, and adopts an ergonomic design, you can hold it comfortably in your hand, or put it in your wallet or pocket. carry. In other words, whether you are out for work or traveling, you can vaping anytime, anywhere.
Geekvape Wenax C1 has a built-in 950mAh battery, the minimum output power is 9W, the maximum output power is 20W. When it is out of power, you can use the USB-C port to quickly charge it with a current of 5V/1A. It also has an LED power indicator, you can clearly judge the current power. Geekvape Wenax C1 supports two usage methods, namely Auto-draw and Button-triggered. It also has 3-level Adjustable Power Output.
Geekvape Wenax C1 has a juice capacity of 3ml (it also has a 2ml TPD version) and uses a side filling system. You only need to open the silicone plug on the side to replenish it with e-juice, which is very convenient and can be effectively avoided leakage. Geekvape Wenax C1 is compatible with all Geekvape G series coils. And it is sold together with Geekvape G0.8 Coil and Geekvape G0.6 Coil. The G Coil is installed via a plug-and-play connection that's mess-free and as convenient as it gets.
Geekvape Wenax C1 also has a variety of colors to choose from, including Black, Grey, White, Blue.
Guess you might also like: geekvape wenax k1