Vaporesso is a brand that is certainly not new to you as an e-cigarette smoker, but do you know enough about their Disposable Vape? Whether you've heard of the Vaporesso Puffmi TX500 Disposable Vape or not, here's a good introduction for you today.
Appearance
This is a very simple electronic cigarette with an integrated design and not a single button on the entire body. The slim aluminium body feels great to hold and is lightweight enough that you can carry it anywhere in your pocket or bag.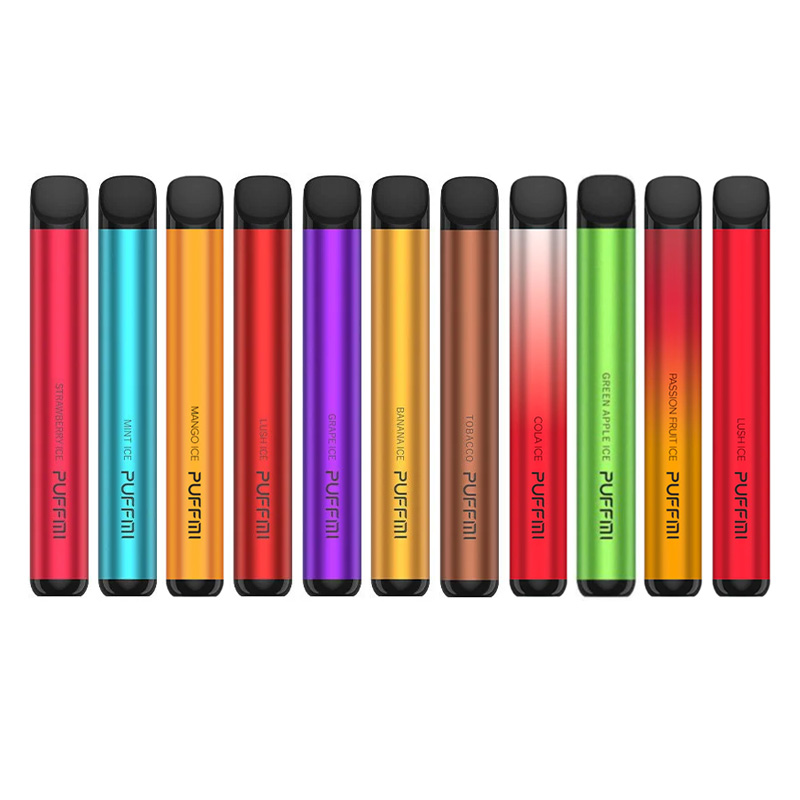 Flavours
The disposable vape is currently available in 11 authentic flavors: Banana Ice, Blueberry Ice, Cola Ice, Grape Ice, Mango Ice, Mint Ice, Strawberry Ice, Tobacco, Green Apple Ice, Lush Ice, Passion Fruit Ice and so much more. Whether you like fruit or tobacco flavors, you'll find something here to suit you! Each flavour is also available in 10mg and 20mg of nicotine salt.
Performance
Powered by a 400mAh pre-charged battery, each e-cigarette also comes pre-filled with 2ml of premium vaping juice, providing approximately 500 puffs. The 1.2ohm coils used are also particularly suitable for MTL vapers and can bring you the enjoyment of very pure flavors. Specially designed with an LED light that flashes when your e-cigarette is almost used up to remind you to replace it even.
The Vaporesso Puffmi TX500 Disposable Vape is also directly activated by vaping, similar to the way a real cigarette is smoked. If you are trying out e-cigarettes for the first time, we highly recommend getting this one. If you're tempted, you can buy it from uk online vape shop!
Features
Up To 500 Puffs
About 11 Flavors
2ml Pre-filled E-liquid
Tiny And Slender Body
Built-in 400mAh Battery
Draw-Activated System
10/20mg Nicotine Strength
Specifications
E-liquid Capacity: 2ml
Nicotine Salt: 10/20mg
Battery Capacity: 400mAh
Max Puffs: 500
QUICK LINK: https://vapesourcing.uk/vaporesso-puffmi-tx-500-diaposable.html