The VOOPOO Drag H80S Forest Era Edition is a true marvel in the world of vaping. Embodying the essence of nature, this kit offers a seamless blend of stunning design and powerful performance.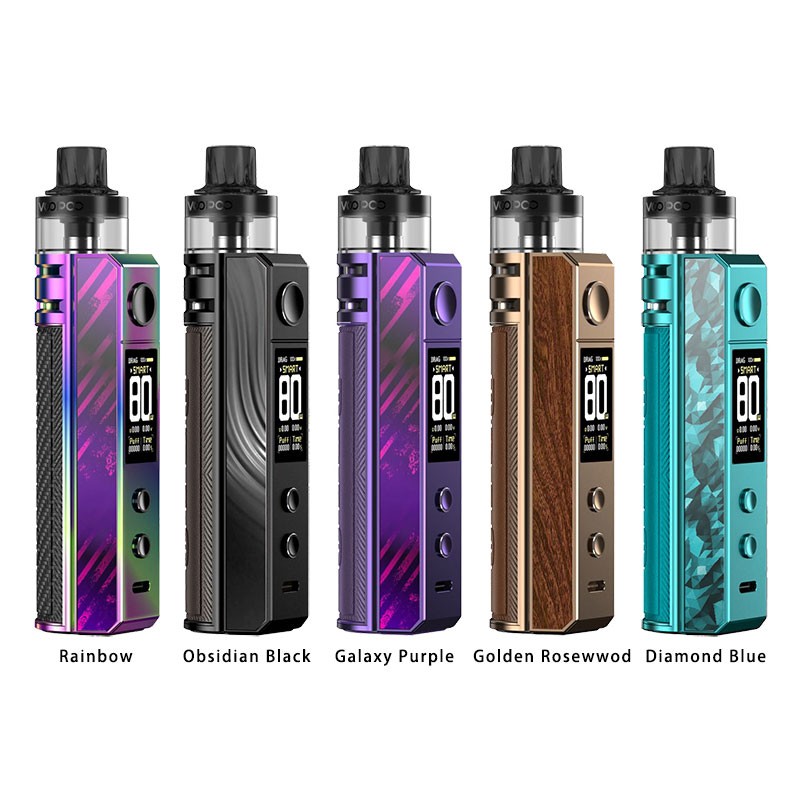 Power-Packed and Versatile
Fueled by a single 18650 battery (not included), the Drag H80S offers a formidable 5-80W output range. Whether you prefer gentle puffs or clouds that fill the sky, this device delivers it all with ease.
Enhanced Vaping Experience
Equipped with a 4.5ml VOOPOO PNP Pod II, this kit provides convenience and versatility like no other. Its compatibility with all PNP coils lets you explore various vaping styles and tailor your experience to perfection.
A Coil for Every Vaper
Included in the kit are the PNP-TW30 0.3ohm and PNP-TW15 0.15ohm coils. These gems ensure a delightful vaping experience with rich flavor and satisfying vapor production.
Intelligence at its Core
At the heart of the Drag H80S lies the GENE TT Chip, offering intelligent features that cater to your preferences. Choose from SMART, RBA, or ECO vaping modes, and even upgrade the software for the latest enhancements.
Your Airflow, Your Way
Enjoy precise control over your vaping with the Pod Airflow Adjustment feature. Fine-tune the airflow to suit your desired draw, whether it's tight and restricted or airy and free.
Conclusion
The VOOPOO Drag H80S Pod Mod Kit Forest Era Edition is a testament to innovation and elegance. With its powerful performance, user-friendly interface, and embrace of nature's beauty, it is a must-have for any vaping enthusiast.