Innokin is a long-established vape manufacturer. Innokin provides us with a large number of high-quality vape devices, including box mod, pod kit, pod mod kit, and vape pen kit. Today we recommend Innokin's latest product: Innokin Sensis.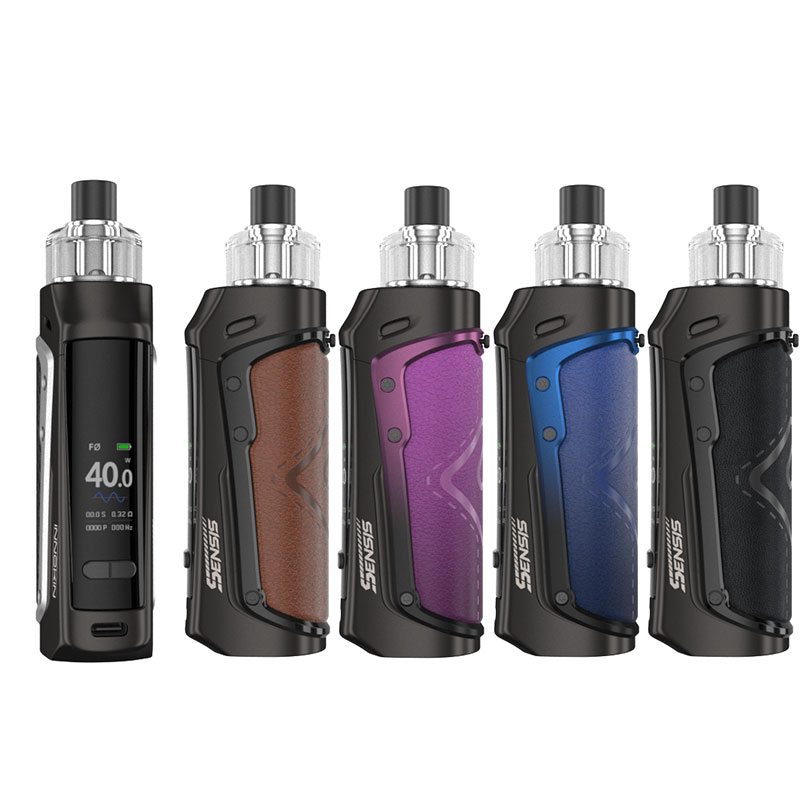 In terms of appearance, Innokin Sensis is very compact and beautiful, with a height of only 121mm, a width of only 40mm, and a thickness of only 30mm. It is made of zinc alloy and leather materials. The zinc alloy is very durable and the leather has a good touch. The perfect combination of zinc alloy and leather makes it look very textured and very comfortable to hold in the hand. Because it is very lightweight, you can carry it with you in your pocket.
In terms of performance, Innokin Sensis has a built-in 3000mAh rechargeable battery. The large battery capacity can meet your vape needs for 2-3 days. You can also quickly charge it through the Type-C charging port. The minimum output power of Innokin Sensis is 6W and the maximum output power is 40W. You can freely adjust the output power through the function buttons on its body to meet your different vaping needs. In addition, the biggest highlight of Innokin Sensis is that it has multiple output modes, including Power, Coil+, Refresh, and a bonus "Find F" mode.
The juice capacity of Innokin Sensis is 3ml, and the supported coil blocking range is 0.2ohm-3.5ohm. It is compatible with all Innokin Scepter-S coil series and is sold together with 0.25ohm Scepter-S Coil and 0.65ohm Scepter-S Coil. When you need to fill e-juice, you only need to open the silicone plug on the side to quickly complete the filling, which is very convenient and can effectively avoid leakage.
It is worth noting that the pod and battery of Innokin Sensis are connected through a standard 510 threaded interface. This means that you can use Innokin Sensis with other vape tanks through the 510 threaded connection. You can also use the Innokin Sensis pod with other box mods through the 510 threaded interface.
All in all, Innokin Sensis is a beautiful and powerful Pod Mod Kit. It can provide you with a lot of clouds and great flavor.