In this short article, we will look at new disposable devices with a large margin of autonomy from the Chinese brand Elf Bar – CR5000 .
The well-known Chinese manufacturer of disposables Elf Bar recently introduced another such product. New product called CR5000 received a traditionally rather large taste palette, as well as a decent margin for puffs.It may even surpass the previous elf bar 5000.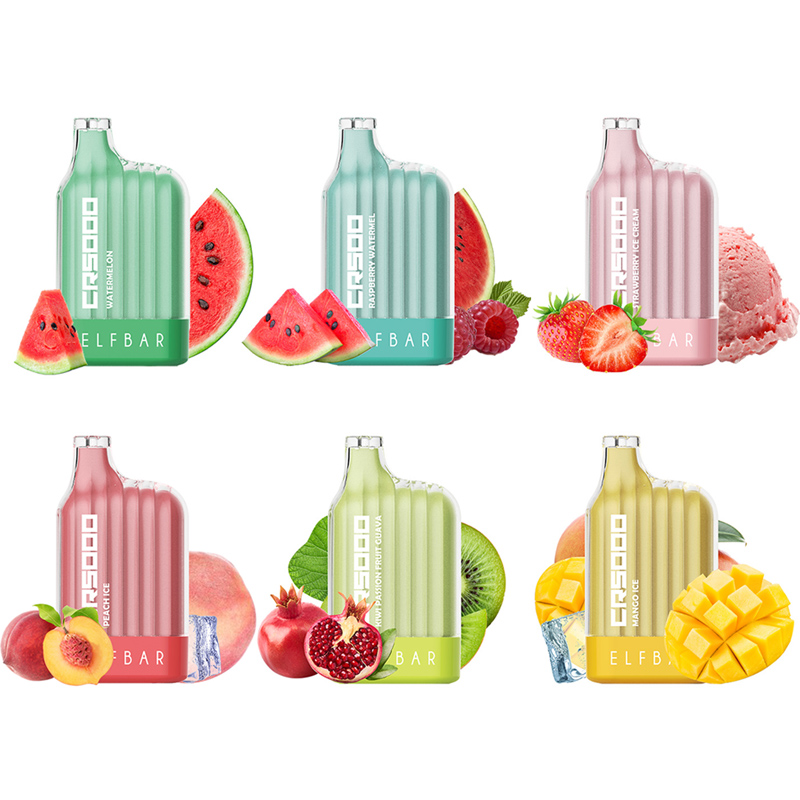 Disposable devices elf bar cr5000 Disposable are produced in a rectangular case with streamlined edges, which gives the novelty good ergonomics. The design of the device is distinguished by a transparent outer casing with a ribbed surface. Disposables are currently available in 12 flavors of prefilled liquid.
An integrated battery with a capacity of 650 mAh is responsible for powering the devices, charged via a modern USB Type-C connector located on the bottom. There is also a group of holes for air intake and an indicator. Built-in cartridges are equipped with a high-tasting mesh coil and 50 mg e-liquid. With one such device, the user will be able to get an average of up to 5000 puffs from vape shops.
You may also like: