Buy Smok Acro uk is a pretty impressive little piece of hardware. While it's only a delicate size, the Smok already packs more features than many other POD devices! From variable wattage, screen, adjustable airflow, USB-C charging, you get great value for money, and a feature that is usually reserved for larger Settings.This is probably one of the best "stick" pods released in the last year!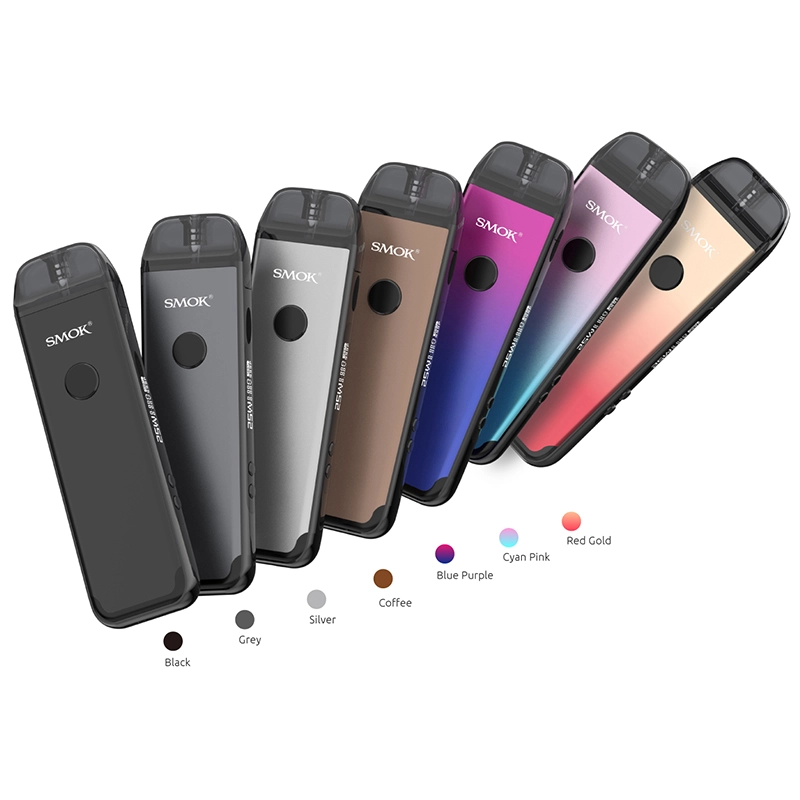 Smok Acro uk pod system kit in stock is really light, the finish is very good, a very simple and straightforward satin coating, and it looks very elastic.At 30.2 x 11.2 x 103mm, it's not super small, but super slim and can easily fit into your pocket for going out or vaping.
Smok Acro has one 0.69 inch OLED screen similar to the ones you see on Smok Nfix and Nfix Mate. It's only black and white, but it shows you everything you need to know, including the minutes before you're fully charged after plugging in. With the screen, it's good to see two extra buttons to adjust your wattage up and down.As a screen device, its battery life was pretty impressive, and it lasted almost a full day, despite the fact that I used 5 mg of NIC salt. I usually use 20 mg, which is more than enough for a day, and the charging time can range from as low as an hour.
Smok Acro has a built-in 0.8ohm Mesh Coil.Working well between 12 and 15w, they are very durable coils.If you want to learn more details about the Acro pod kit,please visit best online vape shop uk.
SPECIFICATION
Size:30.2* 11.2* 103mm
Weight:48g
Output Wattage:5W-25W
Battery Capacity:1000mAh
Standby Current:<50uA
Input Voltage:3.3V-4.2V
Output Voltage:1.5V-4.0V
Resistance Range:0.6ohm-2.5ohm
Charging Port:Type-C
Charging Voltage:5V±0.2V
Charging Current:0.85A (Max)
Overcharge Voltage:4.3V±0.05V
Over-discharge Voltage:2.4V±0.05V
Overcharge Current:1.75A±0.6A
Display:0.69-inch OLED Screen
Pod Capacity:2ml
Filling Type:Side Filling
Colors:Black, Grey, Silver, Coffee, Blue Purple, Cyan Pink, Red Gold
You may also like :