Hey there, vape enthusiasts! Are you ready for a pocket-sized device that packs a punch? The Lost Vape Ursa Pocket Pod Kit is here to save the day! But before we dive into the specs, let's take a moment to appreciate Lost Vape's previous releases. From the impressive DNA chip to the unique and stylish designs, Lost Vape has never failed to impress us with their vape gear.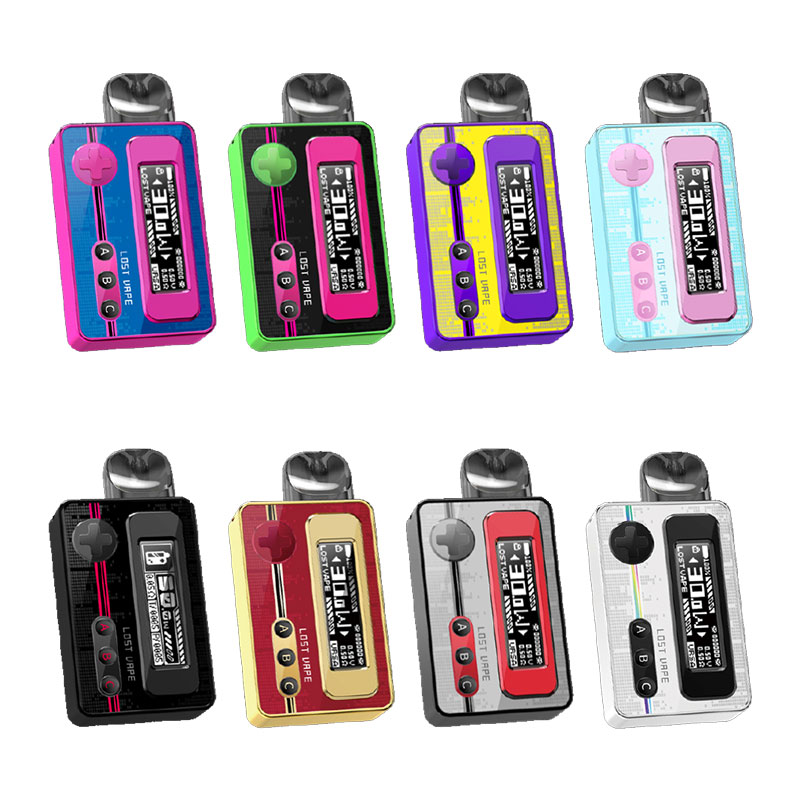 Now, let's talk about the Ursa Pocket lost vape. With a tank capacity of 2.5ml (2ml for TPD version) and a 1200mAh battery, this kit is perfect for all-day vaping. And don't let its compact size fool you – it has a power range of 5-30 and is made with durable aluminum-alloy and plastic materials. Plus, the retro and cyber appearance is sure to turn heads.
But that's not all – the Ursa Pocket vape online is a full game pod with a digital pet! How cool is that? And powered by LOST VAPE QUEST Chip, you can expect optimal performance every time. The kit also comes with a Type-C cable that supports 5V 2A and a 1.7-inch OLED screen that displays all the essential information you need.
And of course, safety is a top priority. It comes equipped with short-circuit protection, weak battery protection, and overheat protection.
So, what are you waiting for? Get your hands on the Lost Vape Ursa Pocket and take your vaping experience to the next level!
You may also like:
watermelon ice elf bar bc5000
caliburn iron fist
Related More Reviews: https://topvapes.net/show-boundless-charm-geekvape-h45-classic-aegis-hero-3-kit/