Today,I want to introduce you the latest GO Z Innokin pen-style vape kit which is a MTL vape device.Equipped with a fixed coil interactive filling mechanism, silicone sealed for trouble-free, leak-free filling.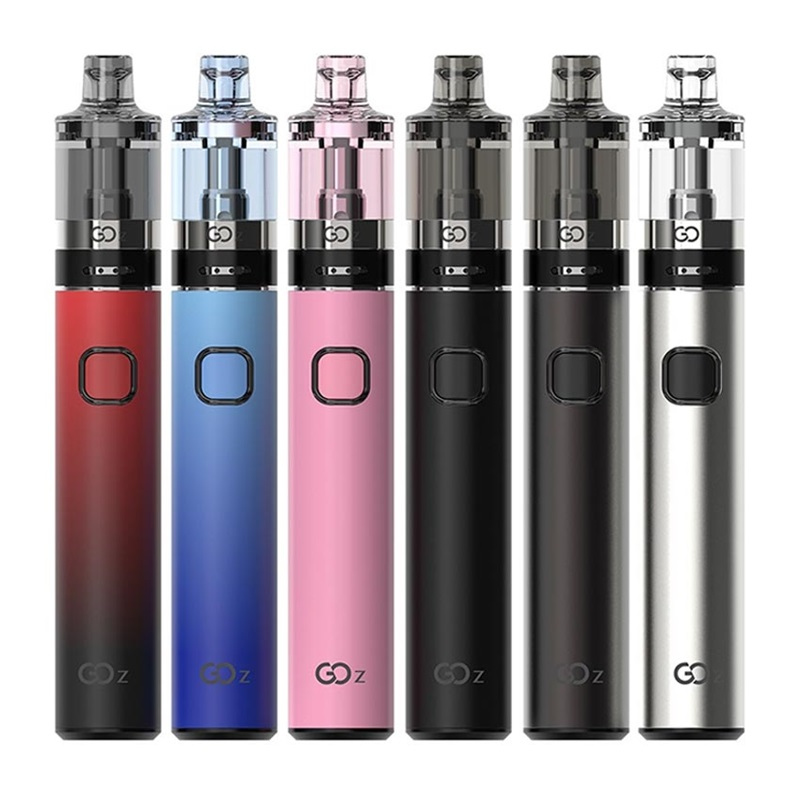 How does it work?
Innokin GO Z starter kit for sale equipped with a 1500mAh battery capacity and a 13W output, the Innokin Go Z easily lasts a full day or more on an average e-cigarette. The transparent capsule made from food grade PCTG plastic allows you to clearly see how much e-liquid you have left, while the tri-colour battery capacity indicator gives ample warning before your battery runs out.
The Innokin Go Z is simple to use with little set up other than an airflow ring mechanism, giving you the option of an open vented e-cigarette or a strictly restricted e-cigarette with a simple twist of the ring. 1.6Ω kanthal rolls utilise organic cotton and wood pulp to provide improved flavour. the Go S uses a replacement pod/tank with a fixed coil which is very convenient.
TANKS & E-LIQUIDS
The GO Z vape tank light blue has 2ml capacity of e-juice.You could refill the liquid with nicotine salts to enjoy the delicious vapor.
Where To Buy?
Click vapesourcing.com to get coupon to buy.