Uwell has just released the second generation of the caliburn G, the Caliburn G2 Carbon Black and grey starter kit, which, without much explanation, is really just a few upgrades and tweaks from the original.The Caliburn G has always been highly sought after, and its popularity and sales can attest to this. So, the Caliburn G2 can only get better.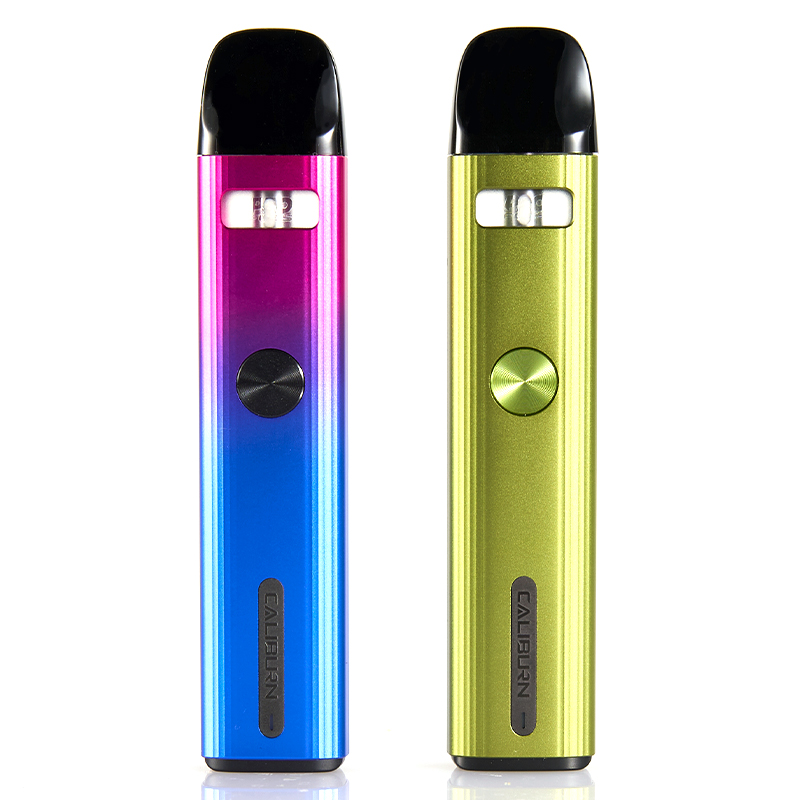 Design of Caliburn G2 Vape
Compared to the caliburn G, some changes have been made to the shape, which previously had an overall vertical touch, it now has a smooth middle piece on the front and back." The colour of the light strip on the bottom of the "caliburn" has changed from dark to silvery grey, and the details have been fine-tuned to enhance the overall aesthetic.The biggest change is that the pod cartridge of the Caliburn G2 is visible and you can see the liquid.
Features of Uwell Caliburn G2
It utilizes Pro-FOCS Technology to maintain the flavor of every drop of the e-juice.You could refill the e-liquid from top filling system of 2ml caliburn G2 pods,easy and leakproof.It also is copatible with FeCrAI UN2 Meshed-H 1.2ohm and FeCrAI UN2 Meshed-H 0.8ohm,choose the airfow you like.Caliburn vape G2 is powered by 750mAh internal battery that the output is 18W.
Vape Caliburn G2 Kit SPECIFICATION
Materials: PA, Aluminium Ally
Size: 110.5mm22.5mm13mm
liquid capacity: 2ml
Color: 6colors
Net weight: 36g
Output wattage: 18W
Battery capacity: 750mAh
Coil Specifications: FeCrAI UN2 Meshed-H 1.2ohm, FeCrAI UN2 Meshed-H 0.8ohm
Who is it suitable for?
It is easy to use for both novice and experienced smokers and has two ignition modes, a draw-activated mode and a button-activated mode, which you can choose from, MTL or DTL depending on your preference. What are you waiting for? The Black Friday Sales 2021 is underway, so get your hands on it.
Quick Link:
https://vapesourcing.com/uwell-caliburn-g2-pod-cartridge.html
https://vapesourcing.com/uwell-caliburn-g2-un2-meshed-h-coil.html