VOOPOO has made an upgrade to the VINCI Pod Kit, which is immediately visible from the exterior, done in silver and gold graphic design, the VOOPOO VINCI Royal Edition Pod Kit makes you instantly stand out.Let's check it out.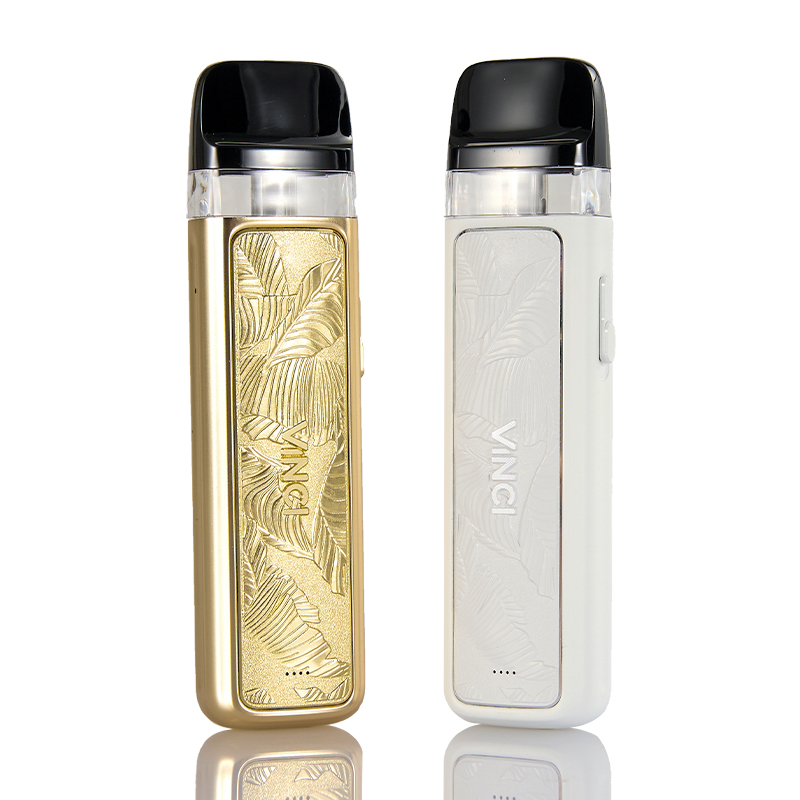 The Appearence of VOOPOO VINCI Royal Edition
The body of the VINCI pod kit Royal Edition is made of Aircraft Grade Aluminum Alloy,are scratch resistant and do not collect fingerprints, so that Vinci will retain its attractive appearance for a long time.The small dimensions and weight of the device make it convenient to use, and it does not take up much space in your pocket.
How To Use
The vape is powered by a built-in 800 mAh battery, which is enough for a day of moderate use. The battery indicator is hidden in the logo on the front of the device. Charging can be done with a USB Type-C cable.The vape is extremely easy to use and does not require any configuration.To activate the soar, just take a puff.
The Great VOOPOO Vinci cartridge
It has a built-in vaporizer. All you need to do is simply fill it with the liquid you like. After the cartridge has served its time, it is replaced entirely. The capacity of the cartridge is 2 ml. liquids. The design of the cartridge is designed in such a way that you can not be afraid of leaks.
All in all, it's definitely a good choice to buy it now, log on to vape online store and a package deal is waiting for you!
You may also like: