SMOK Morph 2 is a compact and powerful box mod, which is made of zinc alloy and leather materials. Zinc alloy is very strong and durable, and leather has a good touch, coupled with its ergonomic design, you can hold it in your hand very comfortably.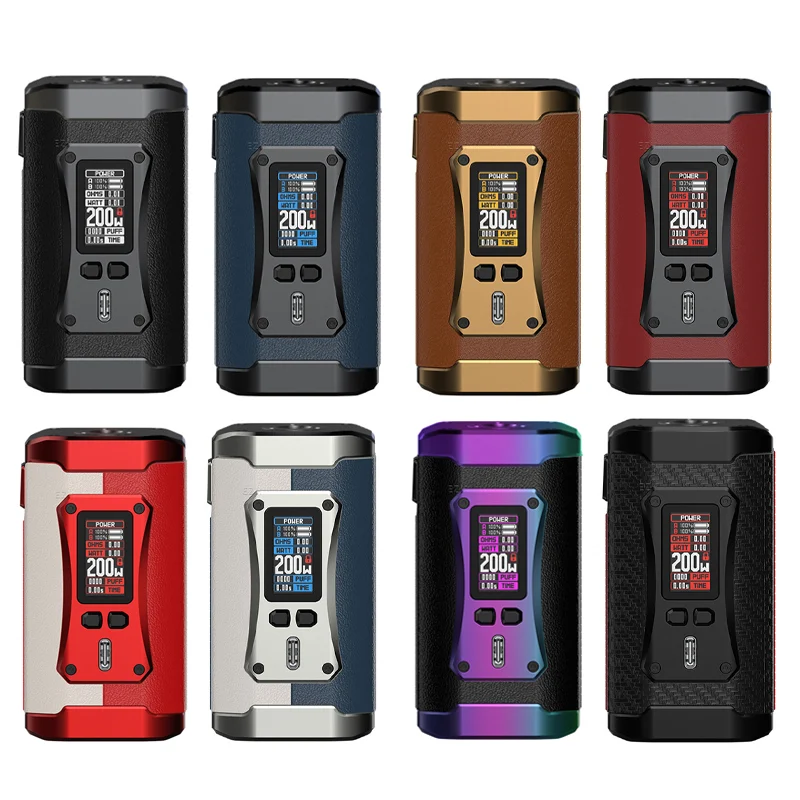 SMOK Morph 2 is equipped with an advanced IQ-S chipset and is powered by two 18650 batteries. Its minimum output power is 1W, the maximum output power is 230W, and the voltage output range is 1.2-8.2V. SMOK Morph 2 supports multiple output modes, including VW mode and TC mode. In VW mode, the resistance range of the atomizer supported by SMOK Morph 2 is 0.1-2.5ohm. In TC mode, the resistance range of the atomizer supported by SMOK Morph 2 is 0.05-2.0ohm. In TC mode, SMOK Morph 2 is also compatible with heating elements such as nickel, titanium and stainless steel.
On the side of the SMOK Morph 2 fuselage, there is an intuitive ignition button and two adjustment buttons, which are very natural to use. It also has a 0.96-inch OLED color display, which is very easy to read, and you can intuitively view vape data including battery power, atomizer resistance, and output power.
It is worth noting that the battery of SMOK Morph 2 is removable, that is, it does not include the battery when it is sold, you need to purchase two additional 18650 batteries. And when it is out of power, you can change the battery at any time without waiting for charging. You can also quickly charge it through the Type-C port, which is very convenient.
In addition, SMOK Morph 2 is connected to the vape tank through a standard 510 threaded interface. In other words, as long as the resistance of the atomizer is between 0.05-2.5 ohm and the diameter is less than 31.7mm, vape tanks can be used with it.
SMOK Morph 2 has many additional protection functions, including short circuit protection, overheat protection, overcharge protection, etc. It also has a variety of colors to choose from, including Black, Blue, Red, Brown, Prism Rainbow, White Blue, White Red, Black Carbon Fiber.
Guess you might also like: smok ipx 80 UK