Have you ever wondered what the buzz is all about when it comes to sub-ohm vaping? Well, wonder no more because the Horizon Falcon Legend Sub Ohm Tank is here to show you what you've been missing! Its sub-ohm structure means lower resistance, which equals bigger clouds and more intense flavors. Get ready to become a cloud-chasing legend!
Is It a Tank or a Miniature Rocket?
With a diameter of 28×54.8mm, this tank is like a miniature rocket that fits perfectly in your hand! Don't be fooled by its compact size, though. It has a capacity of 5ml, giving you ample e-liquid storage for those extended vape sessions. No more running out of juice in the middle of a cloud marathon!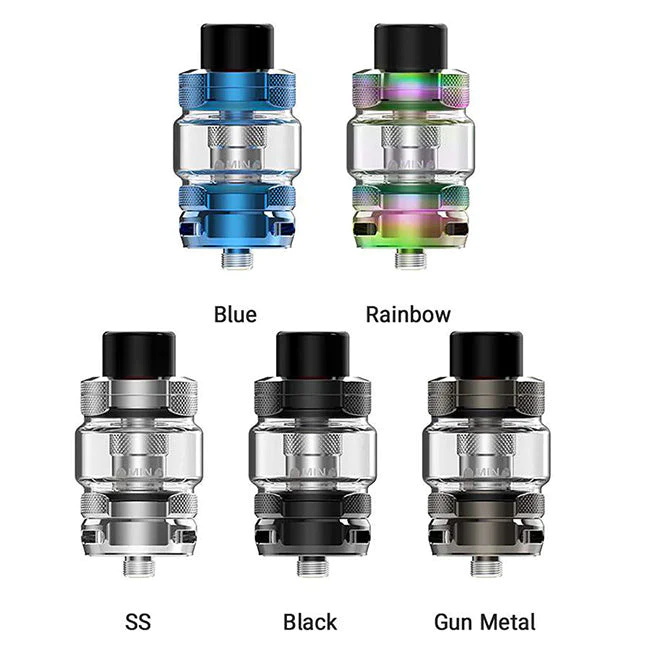 Say Goodbye to Messy Refills!
Raise your hand if you've ever experienced the frustration of messy refills. Well, worry no more! The Falcon Legend features a top fill system that makes refilling a breeze. Just unscrew the top cap, fill it up, and voila! No spills, no mess, just pure vaping joy. It's like magic for your tank!
Tank Tougher Than a Superhero?
Imagine a tank that's tougher than a superhero. Well, the Falcon Legend Sub Ohm Tank is just that! Made from stainless steel, it's built to withstand the trials and tribulations of the vaping world. Accidental drops? Not a problem. This tank is as tough as nails, ready to withstand whatever you throw at it (figuratively, of course).
Are They the Secret to Flavor Nirvana?
We all know that coils are the heart and soul of any tank, and the Falcon Legend doesn't disappoint. It comes with the legendary Falcon M & F coil series that are designed to deliver flavor nirvana. The threaded coil installation ensures a secure fit, so you can enjoy every puff without any worries. Get ready to have your taste buds dancing!
Airflow Control or Cloud Power Steering?
When it comes to airflow, the Falcon Legend gives you the power of cloud power steering. With its dual slotted bottom AFC, you can adjust the airflow to your liking. Whether you prefer a tight draw or an airy cloud paradise, this tank has you covered. It's like having your very own weather control system for clouds!
Comfort is key when it comes to a satisfying vaping experience. That's why the Falcon Legend tank comes with an 810 widebore drip tip. It's designed for smooth and comfortable draws, so you can enjoy your clouds without any discomfort. Say goodbye to sore lips and hello to vaping bliss!
Are They Cloud Machines?
Hold on tight because the Falcon Legend is equipped with the new M6 and M8 mesh coils. These bad boys are like cloud machines, producing massive clouds that will make your friends green with envy. With a resistance of 0.15 ohms and a recommended wattage range of 65-70W, you'll be on cloud nine in no time!
Can You Handle the Cloud Storm?
Get ready to be blown away by the huge, voluminous clouds that the Falcon Legend produces. It's like being caught in a cloud storm of epic proportions. So grab your goggles and prepare for a vaping experience that will leave you breathless at online vape store!
Recommended Products:
5000 hit vape
elf bar airo max
Read More Related Articles: http://cigsonline.org/unleash-your-inner-cloud-chaser-horizon-falcon-legend-tank/