The Lost Vape Ursa Nano Pro kit is an ultra-compact electronic cigarette that contains a 900 mah battery. Rechargeable by USB-C, the latter ensures comfortable autonomy for all vapers. Within the Ursa Nano Pro pod, Lost Vape has placed a chipset that allows you to enjoy a maximum power of 25 watts! This electronic chip is coupled to a screen which gives all the essential information during use.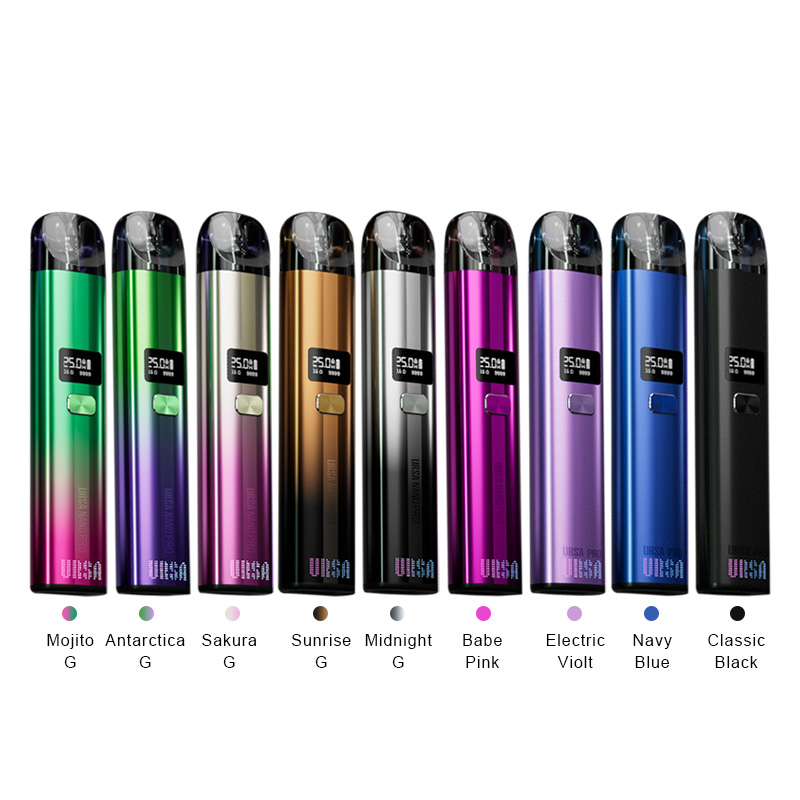 At the top of the Lost vape Ursa Nano Pro takes place a cartridge of 2.5 ml capacity equipped with an integrated resistance of 0.60 ohm. To satisfy all users, Lost Vape also provides an empty cartridge that can accommodate a 0.80 ohm UB Mini coil. E-cigarette enthusiasts can choose between a disposable cartridge that plays the simplicity card or a reservoir that allows the coil to be replaced.
Welcome to vape shops to make an order.
You may also like: