Today,I will introduce you the Yocan Apex Mini Kit uk. The Apex Mini Kit offers a smaller, more compact size, which means it needs to accommodate a smaller battery. The rated capacity of the battery is 380mAh, which can still provide you with good results.
Yocan Apex Mini Kit is a very slim concentrated vaporizer uk which is designed with awesome features. Battery capacity 380mAh, voltage 3.4V, 3.8V, 4.2V 3 kinds.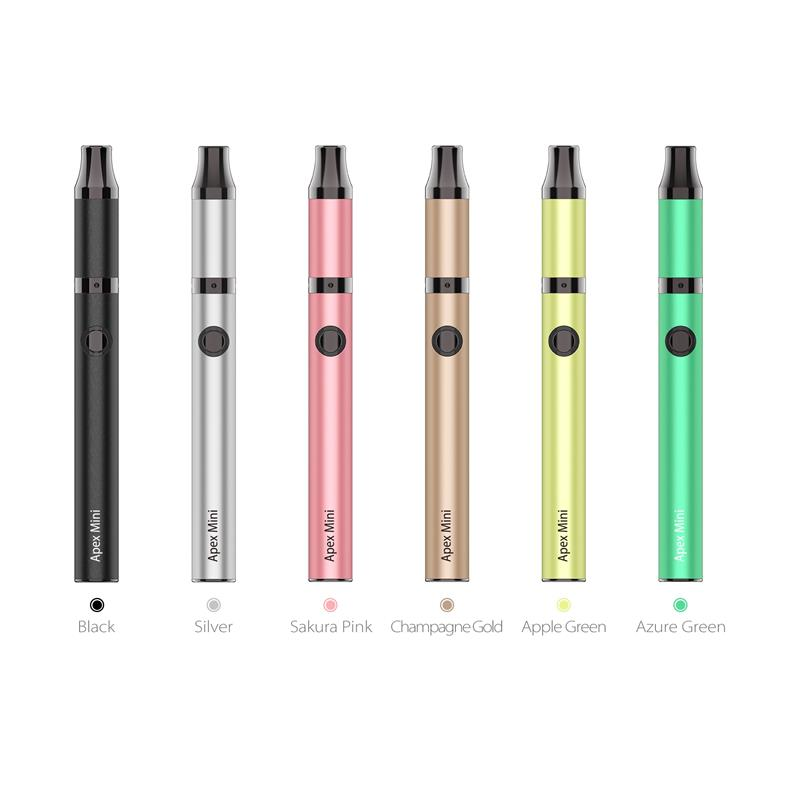 Equipped with popular QDC coil (quartz double coil), guarantee crystal clear essence, let you enjoy the purest experience.There is a functional coil cover to prevent leakage of sticky oil and prevent the mouthpiece from getting hot.
The Apex Mini is capable of wave heating after 4 seconds at 2.5V, giving you a fresh, focused taste throughout the process. Built-in USB charging design allows you to charge anywhere with the power cord.Please go to best online vape shop uk to buy.
SPECIFICATION
Dimensions:0.44″ X 4.35″
Battery Capacity:380mAh
Battery Voltage Levels:3.4V (White Light), 3.8V (Blue Light), 4.2V (Green Light)
Battery Fluctuation Levels:After 4 Seconds of Heat, 2.5V to Selected Voltage Level
Battery On/Off:Click Button 5 Times Within 2 Seconds
Change Voltage Level:Click Button 3 Times Quickly
Battery Charge Type:Micro-USB
You may also like: