Convenience is the biggest advantage of disposable vape kit, this slim air bar nex disposable vape kit is very convenient, stylish and compact, easy to use and able to provide you with a satisfying vaping experience.
The Air Bar Nex has a 1000mAh battery, which is enough to get most vapers through the day without needing to recharge. The 6ml of e-liquid pre-filled in this disposable vape kit is equivalent to about 1800 puffs, which is suitable for the usage habits of most e-cigarette enthusiasts.
The design of the pull trigger mechanism means you don't have to worry about buttons or switches. Simply inhale through the mouthpiece and the device activates, producing a satisfying cloud of steam. Not only that, but it also comes with a safety feature that automatically shuts off after 10 seconds of continuous use, preventing accidental firing and extending the life of the device.
A variety of flavours is carefully developed to provide you with different taste sensations, including classic tobacco, mint and fruity flavours such as watermelon, blueberry and grape. As a disposable cigarette, you can directly change to the next flavour after using it to experience different flavours.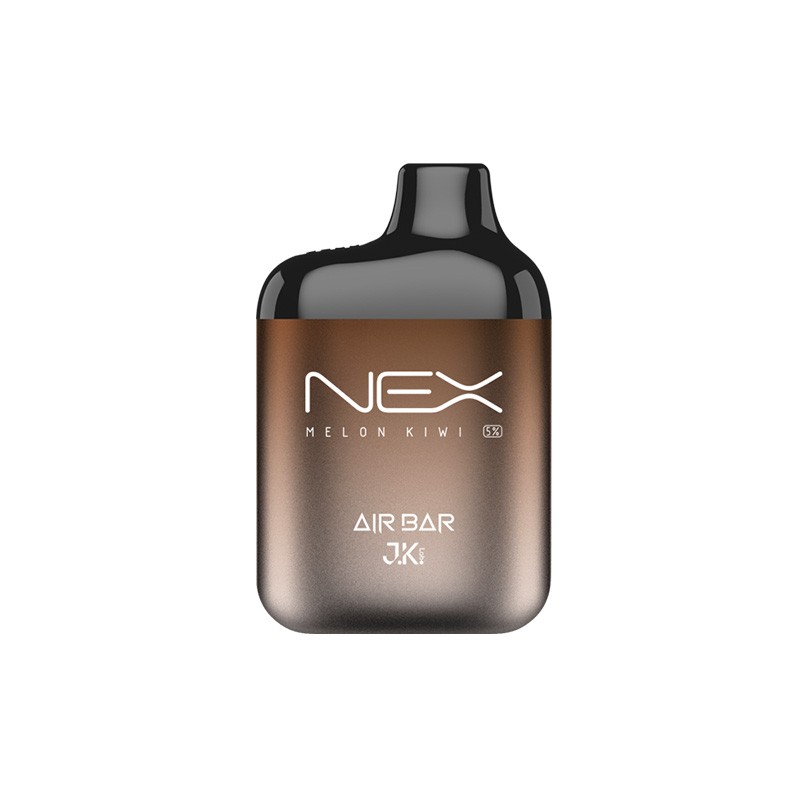 High-quality materials and a sleek, modern design make the entire device both stylish and functional. The mouthpiece is ergonomically designed to fit comfortably in the user's mouth, providing a smooth and enjoyable vaping experience.
This high-quality disposable vaping kit is ideal for vapers looking for a convenient, hassle-free vaping experience. Whether you are new to vaping or an experienced vaper, the Air Bar Nex is an excellent choice to consider.
More attractive new products are in our vape shops online, you are welcome to choose.
We also want to recommend more boutiques for you: