Today,I gonna introduce you the Geekvape Aegis Mini 2 M100 100W.Overall, thanks to the full-color display, flip-flop fire button, and an all-new physical side lock that prevents accidental shooting while the mod is in your wallet or pocket.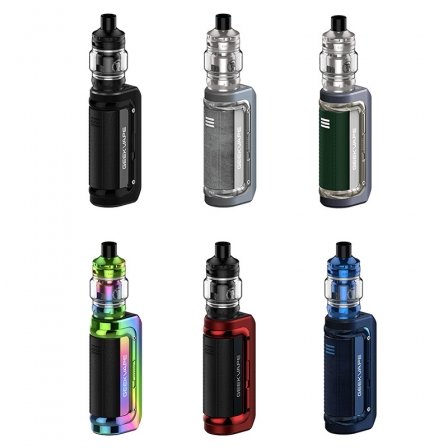 The Aegis Mini 2 is constructed with M100 Box mod and Zeus Nano 2 Tank.The Aegis Mini 2 comes with an integrated 2500mAh battery, so there is no need to buy a charger, just plug the device into a USB-C port with a waterproof cover for fast and safe charging.
The lid also keeps water out, so don't worry if it gets wet.And even if the battery is not fully charged, the battery should last a long time at a maximum of 100 watts with stable performance. This is achieved through buck-boost technology, which optimizes power to create a consistent flavor and steam even when the battery is low.
Geekvape Z Nano 2 Tank has a leak proof design and comes with a top fill system. Airflow from top to bottom provides a cleaner, smoother experience. Please go to vape shops near me to buy.