Today,Let's see the Suorin Air Pro Pod Kit 18W.It is an upgraded version of Air & Air Plus pod devices.The Air Pro is a slim "credit card" style design that is very portable and can be pocketed at will. But that doesn't stop it from holding a 930 mAh battery, the same size as its predecessor with a 500 mAh battery.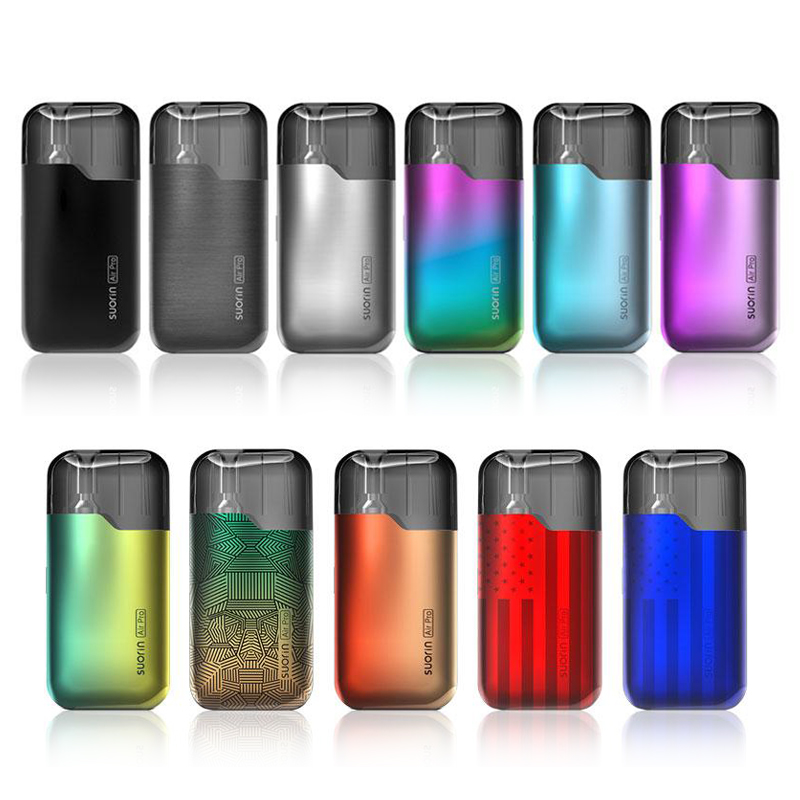 Material:Zinc Alloy+PCTG
Size:96mm x 45mm x 12.7mm
Battery Capacity:930mAh
Output Power:18W
Charging Current:1000mAh
Charging:USB Charging, Pogo Charging
Cartridge Capacity:4.9ml
Resistance:1.0Ω
Colors:Ice Blue, Lively Green, Sunglow Gold, Lavender Purple, Rainbow, Silver, Black, Faded Skeleton, Gunmetal, Star-Spangled Red, Star-Spangled Blue
The Air Pro still uses micro USB and adds a pogo charging dock for separate use, with the advantage of 1A charging.Air Pro Adopts dual firing modes (botton or air draw activated),and there is an LED indicator light on the fire button.
Suorin vape for sale Pro comes with the air pro pod cartridge of 4.9ml capacity and an integrated coil.Currently only one resistor is available, a 1 ohm Pro mesh coil, but more on the Suorin's status will be released later. Apparently, when the device is released in the TPD adjustment area, the pod capacity is reduced to 2ml.
If you're looking a moderen and potabale MTL pod vape kit,welcome to vape online to buy.You'll love it!
You may also like: