SMOK just released the Nord 50W Pod System Kit, do you think it is very similar to the previous nord series, in fact, it is not, Smok is not going to do useless things.Let's check it out.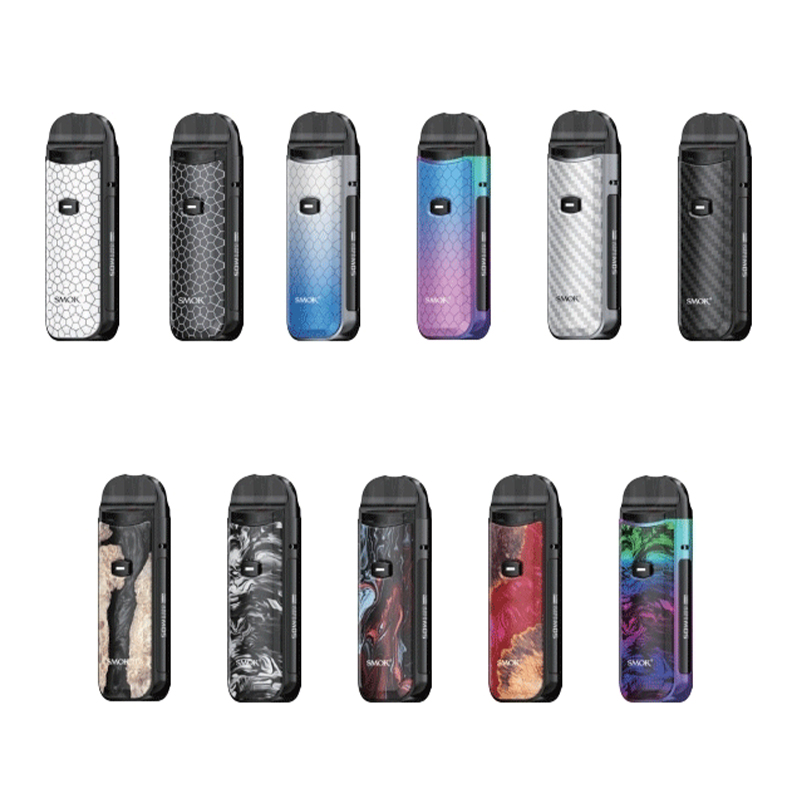 SMOK Nord 50W Kit PACKAGE LIST
Standard Edtion
1 x Nord 50W Device (1 800mAh)
1 x Nord 50W LP2 Pod (LP2 Meshed 0.23Q DL Coil Preinstalled) (4ml)
1 x Nord 50W Nord Pod (Nord Regular DC 0.6Q Coil Preinstalled) (4.5ml)
1 x Type-C Cable
1 x User Manual
The SMOK vape review Nord 50W continues the elegant design and stable performance of the nord series.It is equipped with an internal 1800mAh battery,the max output can be up to 50W to meet your need.The battery has the long-lasting life that can meke you vape the whole day.The Type-C 1.2A make the charging speed is becoming quick.The flashing frequency of the white LED light shows the various function protection and tells you the status of the device.
SMOK Nord 50W has nord 50w pod cartridge which has Nord pod and LP2 pod with the different capacities,4.0ml and 4.5ml,which is compatible with Nord coil series and B respectively LP2 coil series.By moving the air switch on the back of the device, the air intake on both sides can be adjusted to achieve the most mellow and ideal air suction mode. When the mesh rolls come into contact with the saturated cotton, it naturally produces a pleasant smell of smooth, moist and rich vapor.
If you wanna know more details,please visit best online vape shop to buy.
You may also like:
voopoo drag x plus professional edition
voopoo drag x plus pro mod