XROS Mini is the new version released after VAPORESSO XROS. As you can see from the name, XROS Mini is small in size, but still maintains the functionality of the original size. It is designed for lovers of nicotine salt e-liquid.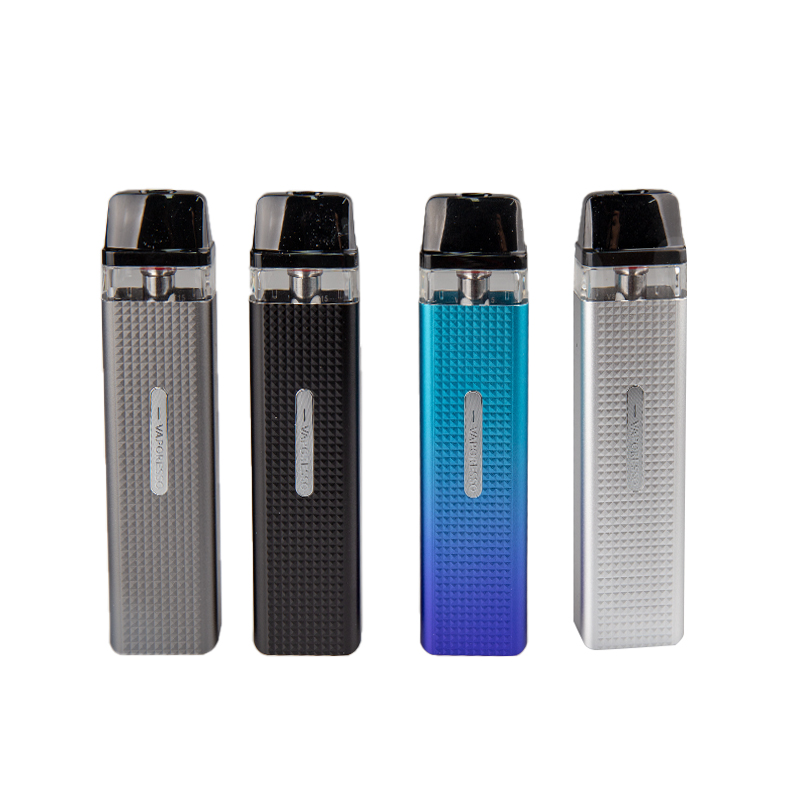 Vaporesso XROS Mini is just 98.9mm high, small and delicate, very comfortable in your hand and very convenient to put in your pocket. XROS Mini does not have a fire or power button, as XROS Mini is draw-activated. XROS Mini is powered by a 1000 mAh internal battery and supports Type-C charging.
The Led light display on the front of XROS Mini will give you an indication of the remaining power when you are using it. There are three colors:
Green: 70%-100%
Blue: 30%-70%
Red: 0%-30%
XROS Mini only has one XROS pod cartridge.It looks almost identical to the 1.2Ω pod that comes with XROS, but this one is actually a newer 1.2Ω pod.The updated 1.2Ω XROS series pod features a simple single-line construction instead of a mesh which is also compatible with older XROS pods.filling holes are similar to many of VAPORESSO's other pods. It's a hole with an autistic membrane that opens when you insert it into the bottle and closes automatically when you take it out. It's better than you think, and there's no leaks at all. It's very airtight, so it's actually very convenient and safe.
Such a perfect XROS Mini pod kit,you deserve it!Welcome to Vape Shop Online Near Me, Best Online Vape Store For Sale to buy.
You may also like: