The Lost Vape Centaurus B80 AIO Kit boasts a chassis crafted from high-quality zinc alloy and stainless steel. This construction not only lends it a sleek and modern appearance but also ensures durability that can withstand everyday wear and tear. Whether you're on the go or just enjoying a relaxing vaping session at home, you can trust that the Centaurus B80 AIO Kit will hold up, even if it encounters minor falls and drops.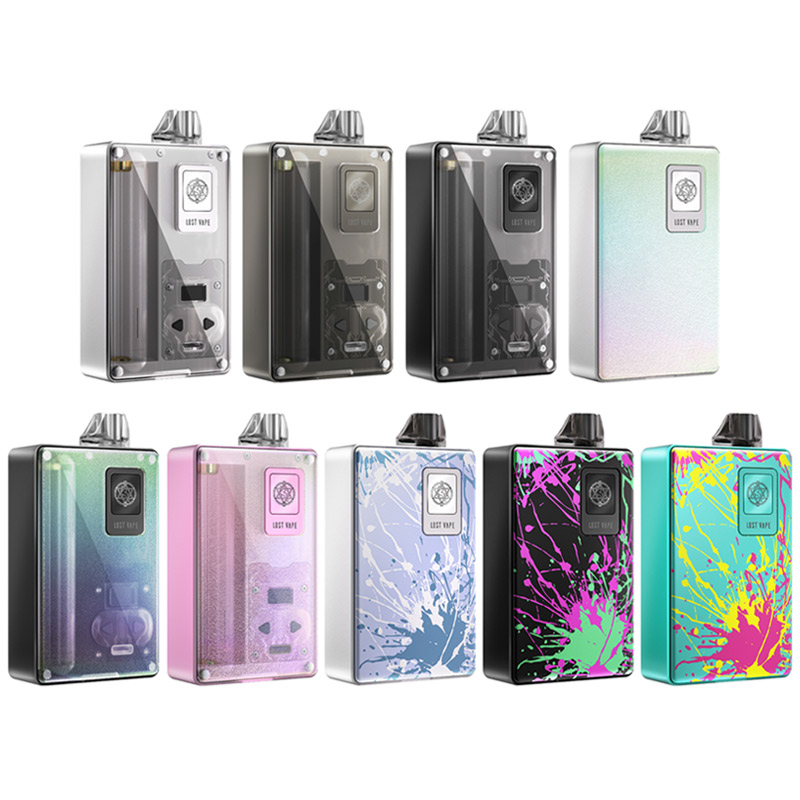 Power-Packed Performance
At the heart of the Centaurus B80 AIO lies a powerful single high-amp 18650 battery. This battery is the key to unlocking the kit's exceptional performance, allowing you to vape at a wattage range of 5-80W. Whether you prefer the bold flavors of eJuices or the smooth satisfaction of nicotine salts, this kit is designed to deliver it all. It's time to experience vaping like never before, with precise wattage control that caters to your unique preferences.
Centaurus Boro Tank: A Masterpiece of Design
One of the standout features of the Lost Vape Centaurus B80 AIO pod system is the Centaurus Boro Tank. This tank is a testament to Lost Vape's commitment to superior design and functionality. It's designed to accept hand-twisted coils on the dual post build deck, giving advanced vapers the flexibility to fine-tune their vaping experience to perfection. Whether you're a coil-building enthusiast or just looking to experiment, the Centaurus Boro Tank has you covered.
UB AIO Pod: Simplicity Meets Excellence
For those vapers who prefer simplicity, the Lost Vape Centaurus B80 AIO Kit includes the UB AIO Pod. This pod is the epitome of user-friendly design, making it perfect for beginners and experienced vapers alike. It's compatible with the UB Ultra Coils Series, allowing you to easily swap out coils without any hassle. The magnetic panels on either side of the Centaurus B80 AIO make coil changes a breeze, ensuring that you can focus on what matters most – enjoying your favorite flavors.
Conclusion
In the ever-evolving world of vaping, the Lost Vape Centaurus B80 AIO vape shines as a beacon of innovation and excellence. With its robust build, customizable performance, and user-friendly features, it's the ultimate choice for vapers who demand the best. Whether you're a coil-building pro or simply looking for an easy way to enjoy your favorite eJuices or nicotine salts, this kit has it all. Elevate your vaping experience with the Lost Vape Centaurus B80 AIO Kit today and discover a world of flavor and satisfaction like never before. Your journey to vaping nirvana starts with best online vape shop.