The new r and m bar disposable vape has a great innovation in the overall appearance. The body adopts a short, fat and cute shape, with 6 bright and dynamic colours, which is very cute and full of personality. The printed pattern on the shell continues r and m's consistent grotesque zombie style, which is very individual and fashionable.
This disposable vape has a total of 16 different flavours for you to choose from, each flavour has been carefully developed, and no matter what flavour you like, you can be satisfied. In order to better adapt to your personalized e-cigarette usage habits and preferences, it has an adjustable airflow switch at the bottom, you can adjust the airflow to any degree you like and create a personalized and tight MTL vape exclusively for you.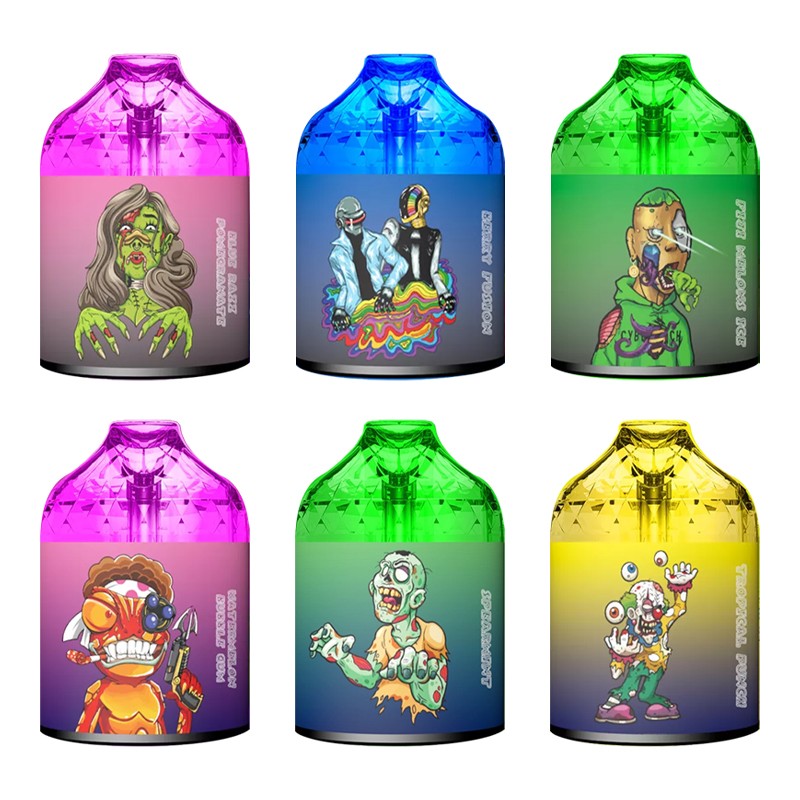 The 15ml e-liquid capacity can provide up to 9000 puffs, which is enough for most e-cigarette enthusiasts. The overall shape of the body is very small, and the weight is only 70 grams, which is very light and convenient for you to carry around. The transparent material on the upper part of the shell is not only good-looking but also convenient for you to observe the remaining liquid level of the e-cigarette liquid in the e-juice tank inside.
You can use the Type-c socket to charge, which helps you maintain power, which is very convenient. Even if there is only the last drop of e-juice left in the e-juice tank, you can still enjoy the same pure taste and rich clouds as the first drop of e-juice. The matching mesh coil and the adjustable system can further help it improve the flavour performance and bring you an unforgettable wonderful vape experience.
If you are also an electronic cigarette enthusiast, don't hesitate to go to our uk online vape shop to explore the world of vaping together.
Sincerely recommend for you: