I don't know if you have heard about aroma king ak5500 before, but it has many similarities with the aroma king ak5500 metallic that will be introduced today, or it can be said that ak5500 metallic is a derivative of the former. The reason why they have the same point is that they are powered by a 650mAh built-in battery and provide a maximum of 5500 puffs of inhalation.
But aroma king ak5500 is pre-filled with 12ml of e-liquid, and ak5500 metallic is pre-filled with 10ml of e-liquid, but the effect is basically the same. The nicotine content of 0mg is less burden on the body, but the fun of vaping is only increasing. The bottom can be quickly charged through the charging interface, and the charging speed is relatively fast, so you don't have to wait too long.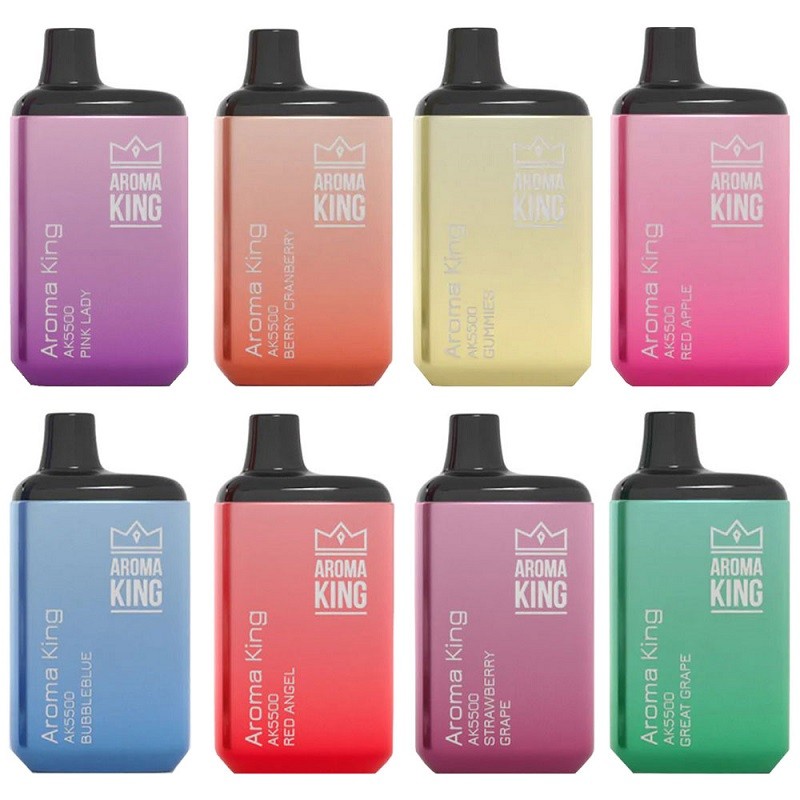 AK5500 Metallic adopts a hip flask-shaped design as a whole, and the difference from previous device shells is that this time it uses a more solid metal shell, so it can protect it more, and prevent collisions and drop. It can also prolong the service life. The built-in double coil can fully volatilize the e-liquid and prevent the coil from burning dry, bringing you the most original and pure taste.
Provides you with more than 20 flavours, mixed with fruit, drink, candy and ice, you can choose according to your preference.
In addition, our christmas vape sale is about to start, you are welcome to learn more.
You may also like:
drag 4 kit hot sale
aroma king 8000 puff price