Friends who are familiar with electronic cigarettes must be familiar with the r and m brand. R and M, known for its research and development of innovative disposable vapes, has launched a new product. This r and m legend disposable vape kit will bring you a wonderful experience.
The appearance design follows the classic pen shape of r and m, and the concave part in the middle of the cigarette holder brings a more comfortable feeling to your lips. The brand-new printing not only fits with the brand style of r and m, but also creates a new cartoon clown image, bringing you a new visual experience. It adopts a funny-open shape, and it is slim and compact overall, which is convenient for you to carry.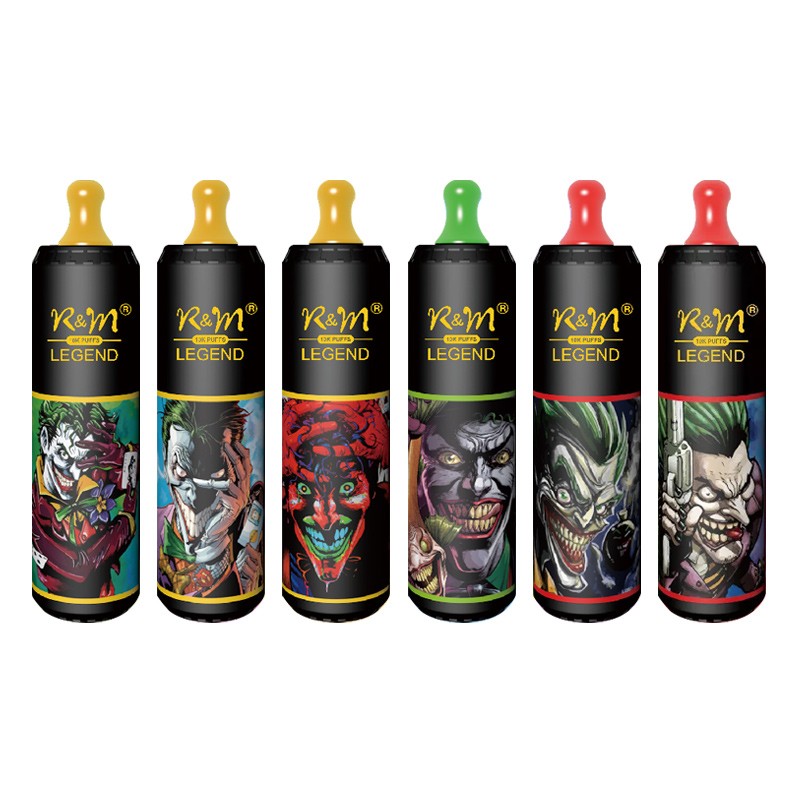 Small body but large capacity. This disposable cigarette can provide you with up to 10,000 puffs of vaping to meet your high-frequency smoking needs. The 20ml vape juice is pure, and the carefully developed flavours will take you on a journey of different flavours. The bottom has an adjustable airflow design to best suit your smoking habits.
The 650mAh battery will accompany you to the kingdom of vaping with long-lasting power. When the power is exhausted, you can use the type-c charging port to charge without worrying about battery life. Not only that, you don't need complicated operations, you only need to inhale lightly to activate the automatic drawing operation, and you can inhale whenever and wherever you want, bringing you a comfortable and convenient experience.
Our cheap vapes online has more fashionable vaping, if you are also interested in vaping, we sincerely invite you to browse.
We wholeheartedly recommend: