The kingsong m-max disposable vape kit in the shape of an oil tank has attracted widespread attention for its unique and novel shape design and humanized design. Its bottle body resembles a miniature oil tank, and its compact body is convenient for you to carry out. It is decorated with 6 gradient colours of different themes to represent different tastes, and the m-max logo is printed on the front of the bottle, which is very recognizable. The mouthpiece part is thin and slender, which can bring you a comfortable experience.
This disposable vape kit uses two colours as a gradient to decorate a product implying that you can enjoy two flavours in the same product, bringing more fun to your vape experience. And these two flavours have their own airflow system and heating mesh coil, which can effectively avoid the bad experience caused by the cross flavour.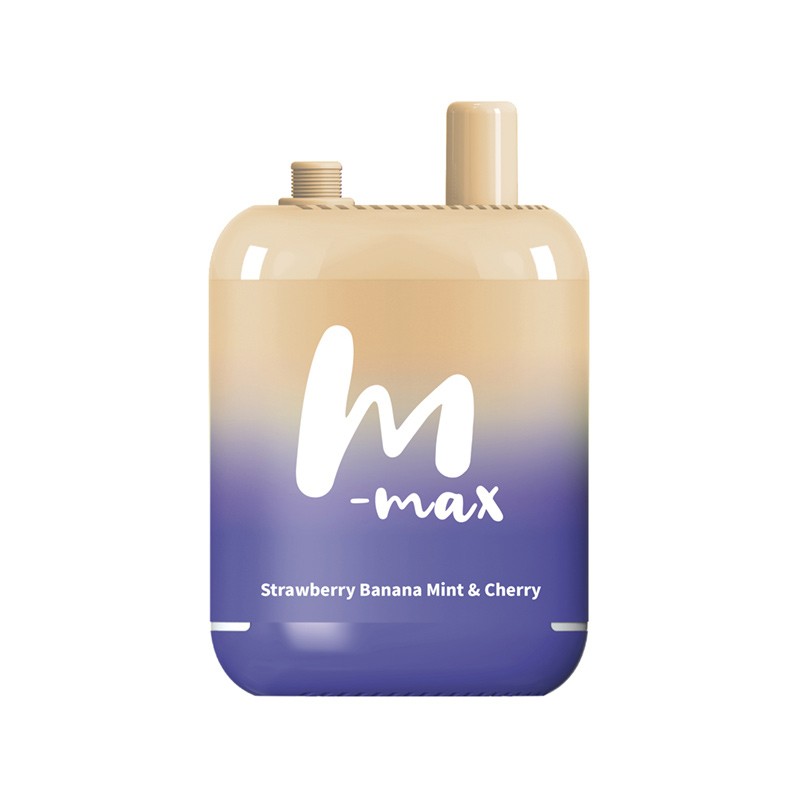 There are two indicator lights on both sides of the bottom of the device, which respectively represent different flavours and shipping statuses. When you are using it, you can easily obtain device information by observing the indicator light, which is very convenient and smart. The 500mAh battery can provide you with sufficient battery life. After the battery is exhausted, you can use the type-c interface to charge it to achieve power freedom.
You can get 18ml of e-liquid from this device, and every drop is carefully developed, professionally extracted, and every drop is pure. This can provide you with up to 8000 puffs of suction to meet your high-frequency suction needs. If you want to take a puff anytime, anywhere, then this device is for you, it supports the automatic inhalation activation system, you only need to inhale gently and you can enjoy unlimited puffs.
More attractive new products are in our uk vapesourcing, you are welcome to choose.
We also want to recommend more boutiques for you: