Today,I gonna introduce you VOOPOO Drag 3 TPP-X Kit with great power comes great flavor.Not only has it kept the professionalism and playability of the Drag series, but it has also made other upgrades that make it much more enjoyable for longtime Fans to use on an original basis.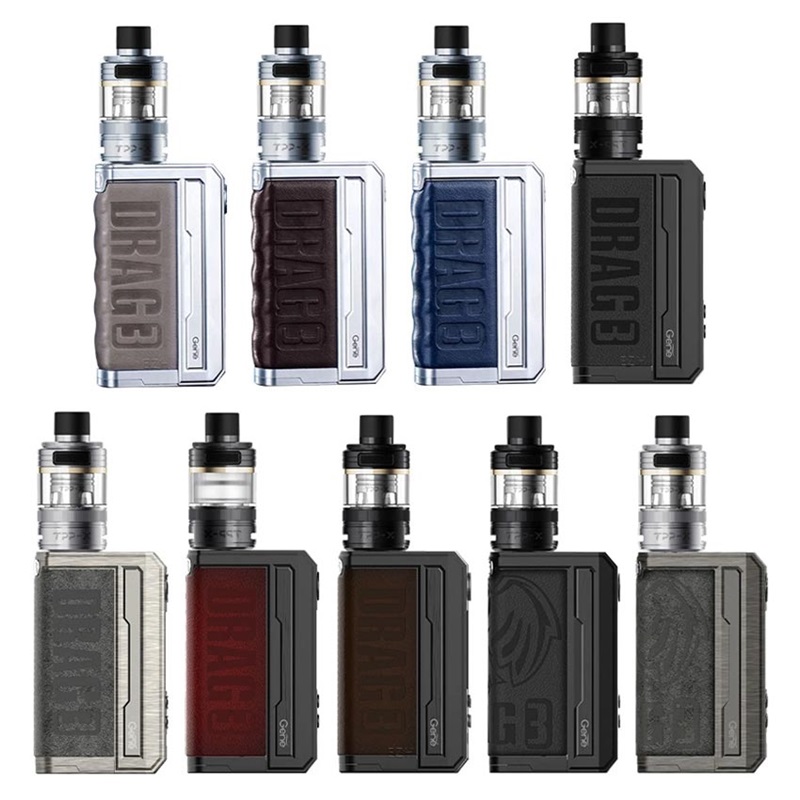 Features
• TPP Platform
• Tightness Of Flavor And Thickness Of Vapor
• New Tech Of Dual In One
• Three Platforms For Your Mod
• 5.5ml Vape Juice Capacity
• 360° Infinite Airflow System
• Bottom Airflow
• Dual 18650 Batteries (Not Included)
• Up To 177W Output Power
The DRAG 3 TPP-X Vape Mod KIT for sale has a perfect look design,the luxurious leather,delicate metal and hard geometric lines and brushed patterns,gives you the enjoyment of beauty and comfortable hand feel.The Unique "Eagle"pattern makes DRAG 3 TPP-X KIT even more distinctive.
VOOPOO Drag 3 TPP-X Box Kit is equipped with the newly launched TPP-X atomization platform, will bring you unprecedented flavor and experience. The new TPP-X Pod Tank(TPP-X Cartridge+510 connector) is equipped with a childproof structure: "semi hidden button". You must press the semi hidden button and rotate it to the left before pulling out the silicone plug and filling. With dual 18650 battery, the device's max output power can reach up to 177W. Moreover, the mod is made of luxurious leather & delicate metal which is stylish and powerful.
If you want to buy the cheapest Drag 3 TPP-X Kit 177W,go to best online vape shop to buy.
You may also like: