With the arrival of 2023, many e-cigarette brands have launched many new products in the recent period, and we can feel that the new e-cigarettes are very attractive both in appearance and configuration. Take this lost mary qm600 disposable vape kit as an example, when you see its plug-in, you will be attracted by its romantic and dreamy atmosphere.
This disposable vape kit is decorated with 10 different low-saturation macaron colours, each of which is well coordinated to create a light and romantic style. The brown one is as tempting as a piece of chocolate. It has a total of 18 different flavours, no matter what flavour you like, you can find a favourite flavor here.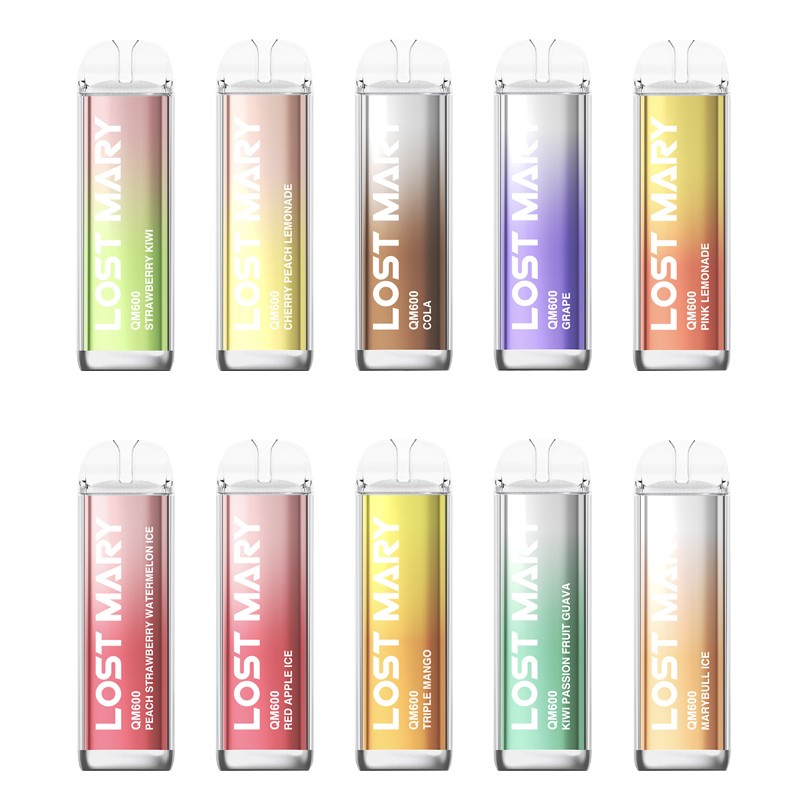 You can see that its overall design is flat, compact and slim, which is very convenient for you to carry. The cigarette holder part is made of transparent material, and the ergonomic suction nozzle can bring you a comfortable experience. But the most attractive thing is its leading QUAQ technology, which is the main force to provide you with a stable and wonderful taste. 2ml of e-juice contains 20mg of nicotine strength, and the drops are pure and rich, bringing you 600 puffs of unprecedented wonderful taste.
When you want to enjoy vaping, you only need to inhale lightly to activate the device automatically, allowing you to inhale whenever and wherever you want. The built-in 550mAh battery can provide you with 600 puffs of suction power. As a disposable cigarette, the biggest convenience is that when the battery is exhausted, you don't need other complicated operations, just throw it away and replace it with a new flavour, and start a new experience!
More attractive new products are in our vape shops uk online cheap, you are welcome to choose.
We also want to recommend more boutiques for you: