Recently, the 2022 World Cup has officially started, and the woomi goal 600 uses various football elements to celebrate this important event. I think as a football fan, you must not miss such an electronic cigarette.
As a small-puff cheap disposable vape, Woomi Goal provides up to 600 puffs of inhalation and is powered by a built-in 550mAh battery. The device is activated by inhalation. Goal 600 is pre-filled with 2ml of e-liquid for you, and the e-liquid part cannot be refilled. The nicotine content of 20mg can satisfy your desire to vape.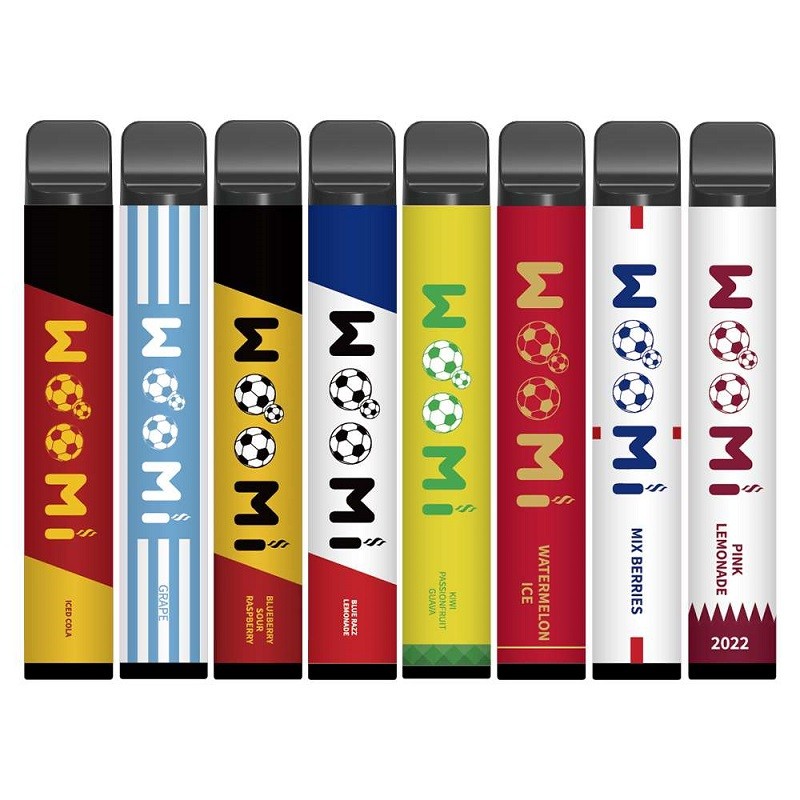 Woomi Goal offers a mix of fruit, ice, and drinks. Grape can bring you the pure taste of purple grapes, the rich aroma is constantly permeating in the mouth, and the sweetness will stay on the tip of the tongue for a long time.
Watermelon Ice is a mixture of juicy watermelon and ice. When you inhale, the sweet taste of watermelon will attack your mouth, and then the burst of ice will make you feel refreshed.
Iced Cola combines a vibrant carbonated taste with the sweet taste of cola, which is refreshing and refreshing.
Blue Razz Lemonade is a rich blueberry and raspberry taste, with a refreshing lemon taste, such a perfect combination will make you feel very refreshed.
I want to enjoy such an atmospheric one-time cigarette during the game, it will definitely make you more happy and happy.
We also recently launched the black friday vape deals event, a rare event in a year, I hope you must not miss it.
You may also be curious about:
caliburn x
argus z