Nowadays, people's requirements for disposables are getting higher and higher, so there are more disposable vapes with a large number of puffs. The choice of brand and taste has always been a difficult problem for users. Well, the r and m monster that I want to introduce to you today is also a new product, r and m monster, which has just been launched recently. I think it is definitely worth your attention.
I think users who have known about r and m should have also been in contact with tornado series products, which are very popular and have excellent performance. The r and m monster is obviously different from the previous series in terms of design. Adopts a design similar to a beverage bottle. You can see that the mouthpiece is shaped like a straw, so it will be very smooth when you inhale, just like Smooth and silky like a drink in inhalation. The pattern is also a variety of animal patterns full of personality, which still continues the previous style of r and m.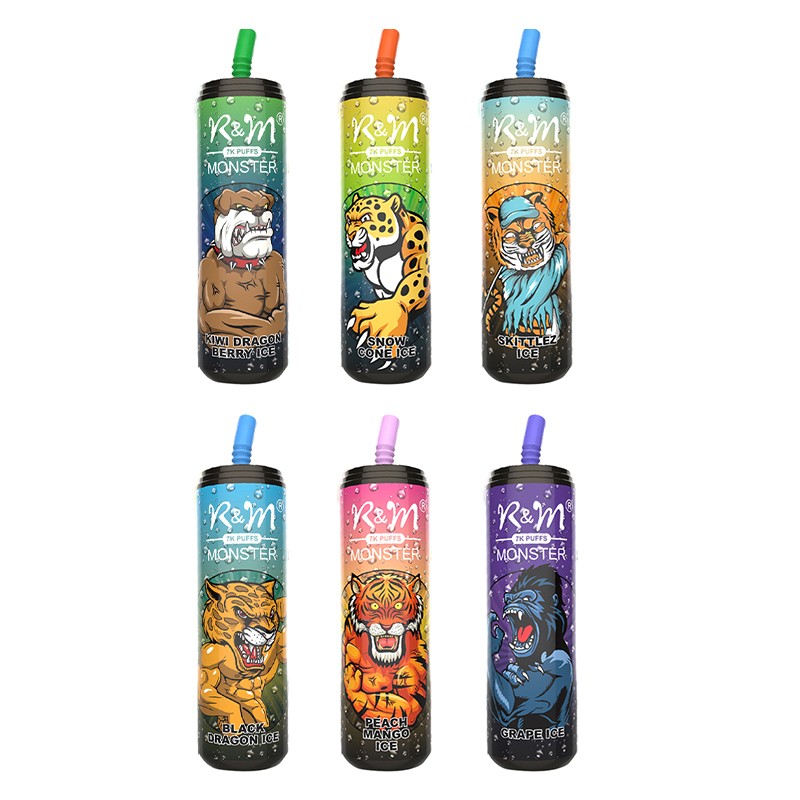 In addition to the impressive shape, it also provides you with a maximum of 7000 inhalations, and you can enjoy it for up to 10-15 days, which also reduces the burden of frequent replacement for you. The 15ml pre-filled e-juice does not require you to refill. The built-in battery can be recharged repeatedly, so you don't have to worry about running out of power and not being able to use it. Inhalation activation is also an important feature of disposables.
If you are a person who often needs to travel or go out for activities, then such a device that is easy to carry and does not require too many redundant operations is very suitable. In our vape sales, we provide you with a variety of disposable kits, which you can easily obtain, and look forward to your further browsing.
I guess you also want to know:
r and m sunax
argus p1 vape uk